Welcome to Ethics 101. you can stand since, well, the budget did not cover chairs, among other things.. And there is some Theology included in here too..
We will explore today is immigration.
Since those who are probably can't see black and white photos...
Now the story goes, all immigrants passed though there. Legally supposedly as the tale is told. But what about those, who probably came illegally. It is there, but won't be reported.
https://www.americanimmigrationcouncil.org/research/did-my-family-really-come-legally-todays-immigration-laws-created-a-new-reality
As laws were passed to keep out Asians and Eastern and Southern Europeans, immigrants from those countries—as well as others who could not pass literacy tests, pay the head tax, or enter through the quota system—began to enter outside of the legal system. In 1925, the Immigration Service reported 1.4 million immigrants living in the country illegally. A June 17, 1923, New York Times article reported that W. H. Husband, Commissioner General of Immigration, had been trying for two years "to stem the flow of immigrants from central and southern Europe, Africa and Asia that has been leaking across the borders of Mexico and Canada and through the ports of the east and west coasts
Now I'm sure Givioanni, Michael, Peter, Salvatore, Mary, Susan, were legal, but what about Issac, Peter, Joseph? Was Peter really Paul, or Jack, or Albert?
But ah, yes, The man who has immigrant background himself..
https://en.wikipedia.org/wiki/Family_of_Donald_Trump
Donald Trump's paternal ancestry is traceable to Bobenheim am Berg, a village in the Palatinate, Germany, in the 18th century. Johann Trump, born in Bobenheim in 1789, moved to the nearby village of Kallstadt where his grandson, Friedrich Trump, the grandfather of Donald Trump, was born in 1869.This German heritage was long concealed by Donald Trump's father, Fred Trump, who had grown up in a mainly German-speaking environment until he was 10 years old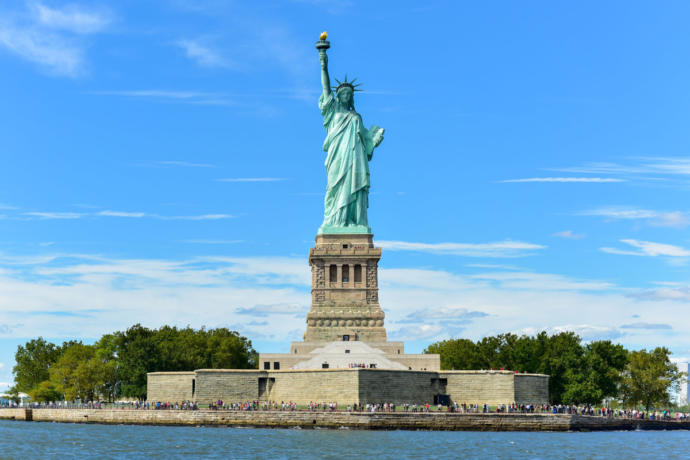 A gift from France.
https://en.wikipedia.org/wiki/Statue_of_Liberty#Origin
"Give me your tired, your poor,
Your huddled masses yearning to breathe free,
The wretched refuse of your teeming shore.
Send these, the homeless, tempest-tossed, to me:
I lift my lamp beside the golden door."
But now.. That is going to change...
https://www.businessinsider.com/ken-cuccinelli-trump-immigration-official-statue-of-liberty-poem-2019-8
Trump's top immigration official reimagined the Statue of Liberty poem to argue the US should welcome only immigrants 'who can stand on their own 2 feet'
"'Give Me Your Tired And Your Poor Who Can Stand On Their Own 2 Feet'....
So for something which was inscribed on a Statue, which usually symbolizes freedom, and faith, wants to be changed to the above. This was inscribed in 1903. President Trump was born
In 1946...43 years later of his birth..... Hmm..
Not a Neil Diamond fan but....
WOMP WOMP...
As for the Bible Verse..
Matthew 7:1-5 ESV /
"Judge not, that you be not judged. For with the judgment you pronounce you will be judged, and with the measure you use it will be measured to you. Why do you see the speck that is in your brother's eye, but do not notice the log that is in your own eye? Or how can you say to your brother, 'Let me take the speck out of your eye,' when there is the log in your own eye? You hypocrite, first take the log out of your own eye, and then you will see clearly to take the speck out of your brother's eye.
John 8:44 ESV
You are of your father the devil, and your will is to do your father's desires. He was a murderer from the beginning, and has nothing to do with the truth, because there is no truth in him. When he lies, he speaks out of his own character, for he is a liar and the father of lies.
Your Caravans, the wall which is being paid by Mexico. The Murders, Rapist, and making sure the kids are separated from their parents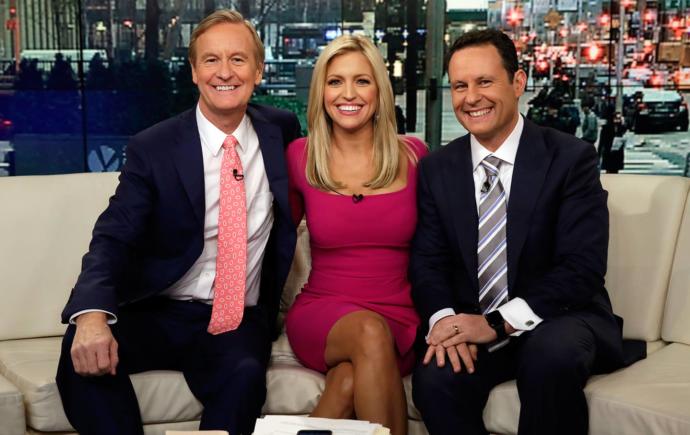 THESE PEOPLE ARE NOT YOUR FRIENDS. No matter how much you listen to them...