Olivia Munn was one of the most beautiful women in the world (at least to me)... But when I saw a picture of her the other day I was shocked! She doesn't even look like herself! She looks like a Megan Fox look-a-like!
What is this world coming to?!
What has she had done?

Lips - enlargement.

Eyes - widening.

Jaw - shaving off the bone.

Chin - filler.
(In the process of having it done...)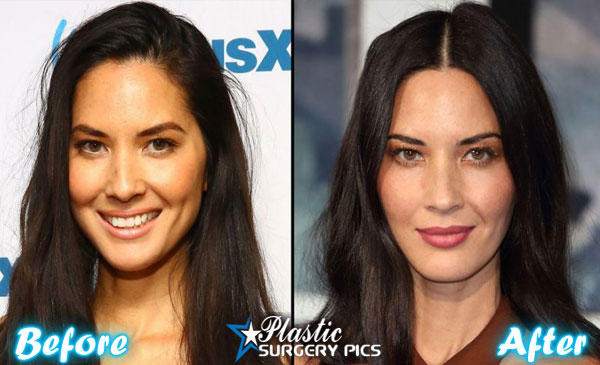 WHY!?!?!?! >>> To that question I have no answers...
Obviously it was done gradually, but when you put it all together - you get the end result that completely erases the beauty she once was. Why is this happening to so many beautiful people? Is Hollywood that toxic?
Have you noticed this with other celebrities?
https://www.girlsaskguys.com/trending-news/a34017-bella-hadid-s-plastic-insecurities-why-you-should-love-yourself-as