Because I feel like most guys don't really care or don't seem to be hurt about it.. what are the signs a guy is hurt but hides it? Is avoiding eye contact and any social contacy mean that a guy is hurt?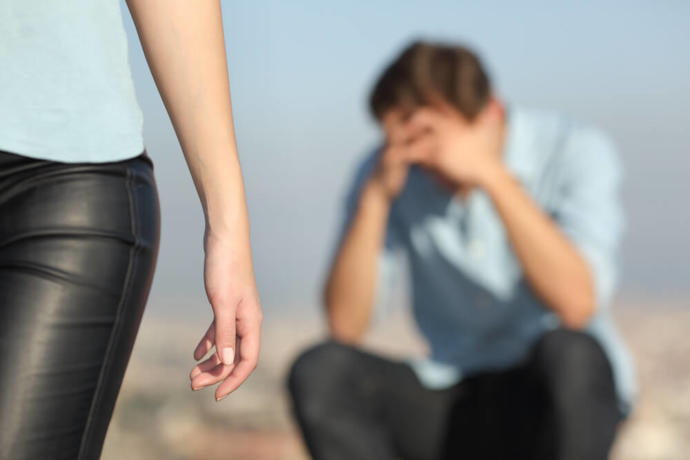 Updates:
---
Most Helpful Guy
Yes guys are hurt, depends on how much time he invested on the girl and how much he cares about, first if he shows a lot of emotions after breaking up like anger, sadness means he cares, or if he smiles at the person if there's no wrinkles around the eyes or it looks plain and dead, means he cares a lot. And he is hurt, might say to his friends that meh i dont care about that girl but constantly brings her up.
Most Helpful Girl
They do. They just have an amazing ability to act like they don't by not expressing any emotion, but deep inside they suffer.