You caught your Significant Other cheating but they didn't know it yet. Would you enact some type of diabolical plot to let them know that you found out and let them know you have gotten your revenge some how?
And he just got the car washed!
A garage sale when he is away for the weekend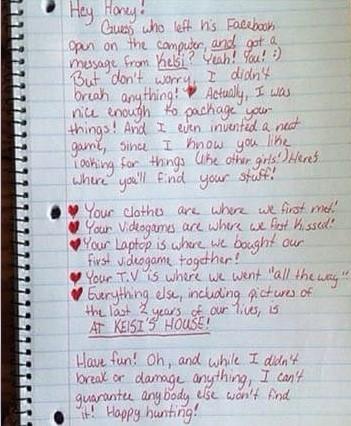 You played your games and now she is playing hers
Ouch! That's gotta hurt!
Updates:
1 y
People seem to condone cheating and there should be no consequences for it.