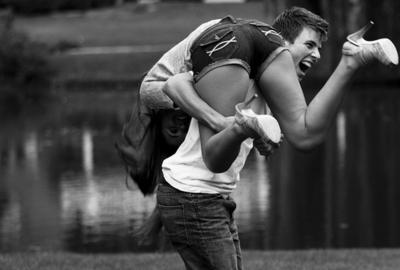 So your best friend has a crush on you and you like them back but there's just one problem - You don't know whether or not you should date and risk the friendship or just leave it and remain friends. A lot of people think dating your best friend is a terrible idea - What if it goes wrong? What if you don't speak anymore? What if you lose them as a friend and regret it?
Well honestly, I think you would probably lose them if you didn't go out with them (once you knew of eachothers feelings) either.
Why do I say this?
Well if you and your friend like eachother but decide not to date and to just remain friends then they will eventually move on to liking someone else. And once they like someone else they will start spending less time with you and more time with this new person. Then if they start dating someone else this may lead to them spending even more time with that person and even less time with you, meaning you drift apart and are no longer friends or at least not as close as you used to be. Plus, once they date someone else, if you still like them then this can really play on your emotions and make you wonder what might've happened had you gone out with them when you had the chance.
If you date them but it doesn't work out however, then yes the same thing about drifting apart is likely to happen, but at least you will know that the person was not the right one for you so you don't have to keep wondering anymore and are free to move on.
This is why I think that if you and your friend like eachother, you should at least give dating a try since once you know of eachothers feelings, if you don't go out with them then you lose them and if you go out with them and it goes wrong then you lose them anyway so you might as well give it a go. Who knows? It could go really well and end up being the best decision you ever made.
Not to mention, since your best friends you probably already know them well on a personal level so you know what you're getting yourself into, you've likely already established a good level of trust, know eachothers likes and dislikes and know how to cheer eachother up when you're down. Now I don't know about you, but I think that makes for a pretty good start to a relationship.
So should you date your best friend? Well, if you like eachother then.. yes!
---