I've dated assholes. And I mean, ASSHOLES. I won't disclose my entire past, but it would surprise you to know the shit I've been through in my life. I've ended up in the hospital a few times, I've come home to multiple women in my bed, etc.
Until I met the two 'nice guys'.
One, was a nice guy, who my older, very protective brother set me up with. We were together for 4 years, we were engaged, he was a super sweet guy.... until he wasn't. It started out innocently, didn't want me to be friends with ex's on facebook. Boom, done. Then he didn't want me to hangout with any of my male friends, (my best friend is a 64 year old gay man), I highly resisted, gave in for everyone except my best friend.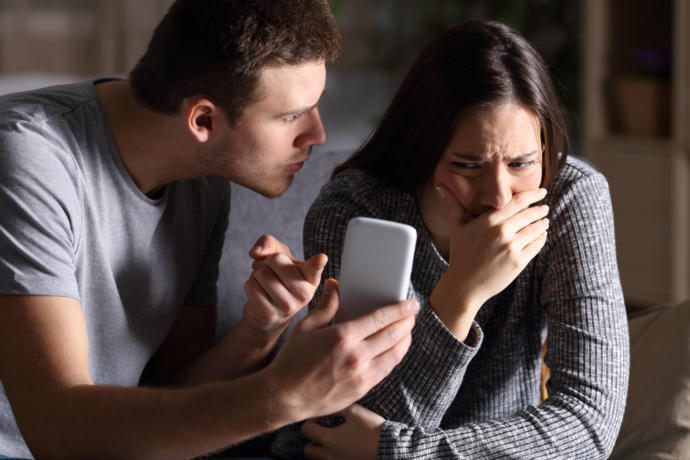 *side note, DON'T do this! After breaking up, I had nearly no one and still don't.
**side side note, he was extremely mean. I'm the kinda person, when I'm fighting with you, I wanna walk away and clear my head before saying some truly awful mean things you'll never forget, he was the kind to not give up and say shit I still am self conscious about to this day. NEVER BE THIS GUY.
Next he wanted me to stop traveling for my job, I slowed down but that's where the money was at so I continued just significantly less (from 6 days a week to 2). Then it was him or my job. My job wasn't more important, it was the principle behind giving me ultimatums. Him or babysitting my nieces. Him or my job. Him or my alone time? What was next? So I broke it off. He wouldn't let me, ended with a restraining order and leaving in the middle of the night.
I didn't date for a year and a half. I was done with men and everything that had to do with them. I gained my self confidence back and learned what I want, what I deserve, and focused on my career and family.
Until he came along. He was the guy in high school who was super nice. He was adopted, humble, never really dated, hard working, super super nice guy. I would know, I went to high school with him. He isn't the hottest guy in the world, but he's always been attractive to me. The guy who isn't into social media, starting liking a bunch of stuff on my facebook, so I decided to message him. Those messages turned into a drinks date plan. Those drinks, turned out to be one of the best dates of my life. He was a gentleman, walked me to my car, kissed my forehead goodnight. Texted next morning how great of a time he had, etc.
All downhill from there. I'm not going to go into excruciating detail here, but every week he got more and more distant until he didn't. Then things went well for about 2 months or so, when we finally slept together (6 months in), following weekend bailed on me cooking him dinner plans and said he thought he was ready for a relationship, but wasn't. Completely mind fucked me. I broke down and bawled for like 4 days. But whatever, I was over it, cool. Until 2 weeks later when he texted that he wanted to see me because he missed me and he really messed up. My dumbass said okay, turned into a bootycall.
He left 6am. Cried all day. Swore him off. 6 weeks later when I'm finally over it, sends apology text. he's so sorry, i really am the greatest girl he's ever dated, he's so sorry for toying with me, He misses me so much. I dont respond for a week. I tell him I'm not down to be a booty call, he promises nothing sexual will happen, he just needs to see me. I agree and we hangout a few days later.
Nothing happens this night. He's very romantic, kissing my forehead a bunch, cuddling, telling me how pretty I look and how he's so sorry for being a dick and how much better I deserve. How I am so perfect for him. My heart skipped so many beats this night. And then......... nothing. No texts, nothing. While I expected nothing at the time, once again my heart was broken. The frustrating thing is, he is very truly the nice guy. Both men were. And both men turned out to be assholes. So when I hear all these men say, 'all girls go for assholes, a nice guy wouldn't do that to you'. FULL OF SHIT. Out of all the men in my life, the nice guys were the ones who broke my heart the most.
They are who you expect to be nice and not do that to you. So when they do, you're left feeling stupid and extremely vulnerable. If i knew you were the asshole guy, there's no wau i would have let this go on. there's no way i would have invested so much into this. At least assholes are honest about who they are. You know going into it that they are an asshole, they may break your heart so be prepared. Don't get too emotionally attached.
With the nice guy, its more like.. 'this is the kinda guy who won't hurt me. This is the kinda guy I should be with that people settle down with." We never expect you to be like every other asshole out there.