First dates are full of anxiety and nervousness. You start freaking out over the most random things. "is my hair ok? Do my toes smell or look weird? What do I where? Where do we go? Even thinking of what to talk about adds stress and can push you over the edge
Here are some conversation starters that can help lighten the mood, and can help you learn a little bit more about your date.
First Date Questions
If you could travel anywhere right now, where would you go?
If the answer is nowhere, then you have yourself a hermit. I am not saying that this is a bad thing, but if is vastly different from you, then you at east no where you stand and you can make a decision then and there. If however, they have a string of places , you can see what excited them, what lights them up.
If you didn't have to work to support yourself, what would you do with your time?
This allows you to take a peek into their interests and their values, and see whether the 2 of you are in sync. If you don't agree with their values or interests or see things in a different light it is better that you know now, then 10months down the road in a relationship.
What are your favorite tv shows?
People's interests are reflected in what they like to watch. If they only watch the news, and you are solely into sports, then there is going to be some disagreements. That being said, it doesn't mean that you can't compromise, but you have to see if you both have something in common. Find some middle ground. It will make things easier. Or you can show each other why you like watching The Ted Bundy Tapes, and crime documentaries, and they can show you what intrigues them about nature documentaries and cooking shows.
What do you like to read?
This shows their curiousities and their intellectual passions which can be a turn on to some people. Even if you don't read – you can maybe show some books that interest you.
Who is the most influential person in your life?
Finding out who and what this person did that matters so much reveals their values and their family dynamics. It even shows you how close their relationships are with their friends.


Do you still keep in touch with childhood friends?
This can show you one of 2 things. It can show you how they value loyalty and relationships. But even if they haven't kept in contact with their childhood friends, it doesn't mean that they are a bad person, it could simply mean that they have grown apart, as newsflash – that does happen. It is not the end of the world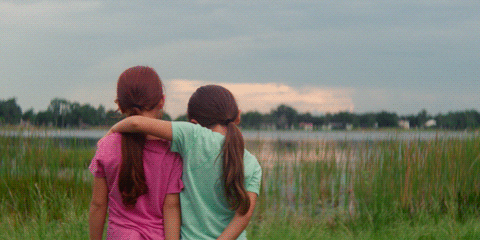 What is the most spontaneous thing they have ever done?
Thrill seeking – oooooo. Flexibility – Damn. Risk taker – oh lala. Personally – I find these things attractive af, but that's just me. You see what kind of adaptability this person has. If they can go with the flow. Adaptability and flexibility are needed in life whether its work or home.
What's the worst pick up line you have heard or used?
Shared laughter and friendly banter are so so necessary in daily relationships, and are signs that you both see life in a similar way. The world is bad enough as it is with out laughter and happiness. Besides what is the point of living and getting into a relationship if you can't laugh about things with each other.
There are other questions you can ask to find out about your potential significant other. Let the conversation flow and above all else, HAVE FUN!!
---