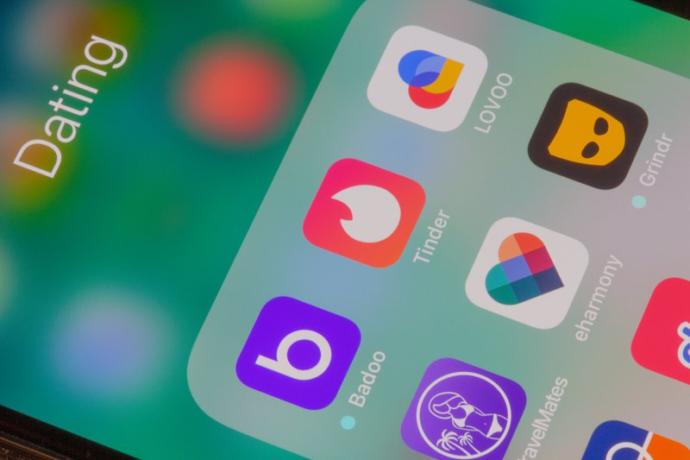 Hey everyone! Have any of you ever been curious about all those sites and apps that look like scams that say that you will find a one night stand or a hookup on them? For the last few weeks, my mission has been to find out if any sites out there are not scams, not full of bots, and actually free. I spent way too many hours creating profiles, swiping, and chatting with scammers to not share this information with you! Among about 50 sites and apps, here are the apps that work- for free! (Not in any particular order). Note: I tried hookup apps, dating apps, threesome apps, sugar daddy sites, kink sites, cougar sites, etc. Also, I am a 19 year old guy, which is important, because guys are much less picky. For example, a decently attractive woman should have no problem finding a hookup on tinder, and won't really need to try anything else. If you are a girl, there are a few reasons to try other sites though: on tinder, you should be explicit about wanting a hookup only in your bio, otherwise you will be flooded with messages from guys that want to date. Since it's more explicit, you may want to go to a less popular site, so your chances of being recognized are lower.
1. Tinder
Obviously. It's by far the most popular site. Even with the free version, I was able to get quite a few matches and set up dates. It's not fantastic for hookups, if that's all you are looking for. When you make an account, you are boosted for the first 24 hours, so you should get a decent amount of likes. After this period, you will notice that new likes come in very slowly, as you aren't shown as often. If you have no success in a week or so, I recommend trying something else, or upgrading to gold (not plus), or buying boosts.
2. Bumble
For more serious dating. If you want a casual relationship, this is not your best bet. That being said, it's alright for dating. There seems to be a decent user base. However, I have found that I get significantly less likes on this app than any other, and strangely enough, girls seem very reluctant to start conversations here, which in my opinion defeats the whole purpose. Nearly every match opened with "Hey" which is annoying, however, I received a handful of good openers.
3. Hinge
Definitely for serious dating. The app works really hard to make conversation starting as easy as possible, which is a relief. Another really nice feature is the ability to message anyone you come across in the stack. It's not super popular, but I was still able to get some quality matches.
4. Hily
Not bad as far as dating apps go. This one allows you to message all of your likes, and allows you to see two people who liked you every day. It comes with an initial free trial, which helps too. It also has a go live feature, which I found to be pretty much useless. The matches I have found here tend to be more geared towards sexting and casual encounters.
5. Plenty of Fish
I found this app to be ok, and very similar to Hily. You are able to message anyone that appears in the stack, and you can also join live sessions hosted by people you want to date. At the press of a button, you can join the stream for a short time and "speed date" with them. I did not find this feature to be all that useful, but it seemed popular. Very few matches here, and did come across some bots.
6. Clover
This is actually pretty good. Despite looking like a normal dating app, this one is pretty good for sexting because you can match with people from far away for the purpose of "chatting". The local matches seem more hookup oriented as well, and I was able to get some decent matches. A feature that I really like is the "Date" feature. It allows you to pick girls you are interested in going on dates right out of the gate. If they accept your request to date, it takes you to chat to plan out the details. It's a great feature for anyone who would rather meet in person than online. Note: the Date feature is actually for dating, not just hookups.
7. 3rder
Of all the hookup-only sites and apps, this is the only one that was free to use and not filled with bots. In fact, in less than a day on this site, I was contacted by a couple who was looking for a third in their relationship. A video chat confirmed that they were real, and they actually wanted to fly across the country just to have sex with me. And yes, they were actually an attractive couple. Unfortunately, I was on that app mostly for research purposes, so I did not accept the offer.
Conclusion: Every single hookup only, or sex related or app ended up being a complete scam (except 3rder). Some sites weren't confirmed scams, but were either just filled with bots or had no users nearby. A word of advice, if a site is not free to message, or asks for a credit card right away, it is almost always a scam. There are some exceptions, however. Some sites, like match.com for example aren't scams, and may even be worth paying for depending on your purposes (for match.com, eharmony, and similar that is middle aged or older people looking for very serious relationships). The only dating app I have payed for was Tinder for a short while, which I will say can be worth it (get gold, not plus, so you can see who likes you and instantly match). Some sites that may be worth the money if you are looking for sex only is AdultFriendFinder, Ashley Madison, and Seeking Arrangement. I only mention that these sites are likely not scams is because of their tremendous popularity compared to other, similar sites. Use at your own risk, though, as all these sites are susceptible to having bots.
Let me know if you have found any other sites that are legit, and I will add updates to this question. Please like and share this to help spread the word!
And remember! No site or app anywhere is safe from scammers. Please never send personal information or any pictures you wouldn't want all over the internet unless you trust the user. If it seems too good to be true, it is. After talking to tons of bots and scammers, here is what I recommend: ASK FOR SNAPCHAT. If the person you matched with refuses to share, or asks to chat via text or email, it's probably a scam. That being said, don't ask for snapchat in the first message. If it is a real girl, it can come off as too forward.
Hope this was helpful to someone!