Hello ladies, are you having trouble getting high quality men to swipe right on your dating app profiles? Here are just a few annoying things that you are doing WRONG.
Thicker Than a Snicker
Any mention of your weight show profound insecurity and is an immediate turn off. Why draw attention to it? Ask yourself, are skinny girls on their profiles apologizing for how skinny they are? Women who are in normal weight range make no mention of their weight.
Height Requirements
Demanding a man be 6ft tall is like a guy demanding a woman be Double D cup size. Its insane.
Face Only Cropping
Shame on you if you do this. Save yourself the trouble of a guy not calling back after a date and telling his buddies he was catfished. Stop doing face only pics ladies! Show us what you are working with. If you are ashamed of your body you have more work to do before ever even dating. Dating means vulnerability. One pic? Okay. No full body pics? swipe left!
Downward Camera Shot
Ladies. One picture like this is fine. But if every picture is a camera pointed down at your tits in order to cover up the fact that you are overweight? Us guys see right through this.
List of Demands Entitled Woman
Demands like "You must have your shit together" or a list of ultimatums makes you sound like a bitch. We are swiping left!
Hotter Girl Trick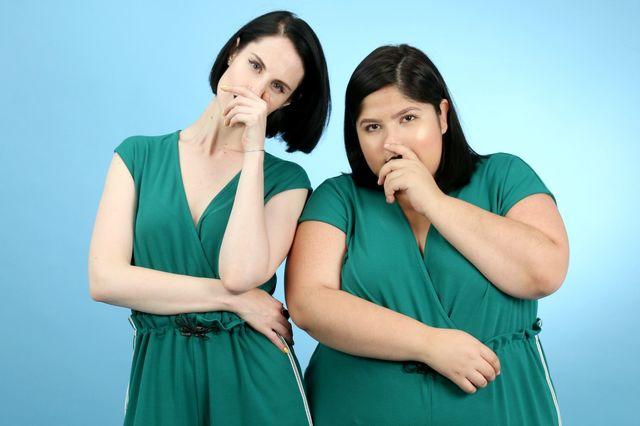 If you have a profile photo with your hot and skinnier best friend to get guys to swipe right? Guys assume the less attractive girl is the profile chic. Ladies, only YOU should be in a profile photo!
Nudity
If you want a serious relationship with a guy. Stop posting half nudes. Have a bikini beach shot. CLEAVAGE IS GREAT!... But if you're in a bra and thong chic on these apps? You ain't wifey class.