OK, so a girlfriend told me about this new Husband Shopping Center.
She knew about the awful experience that I had when I was 20 and how picky I am and said this would fix everything for me by allowing me to get the real husband of my dreams this time.
At this Husband Shopping Center she said I could choose among many many guys to get the exact guy that I wanted.
It was laid out on five floors with guys of more and more increasingly positive attributes with each floor you got to.
The only rule was that, once you opened the door to that floor and perused the guys there, you couldn't go back down, you had to pick your guy from that floor without going up any further. You could only go back down to leave and never return again.
So I, and a couple of girlfriends, went to the Shopping Center to check it out and see if there really was the perfect prospective husband there. Remember there are five floors.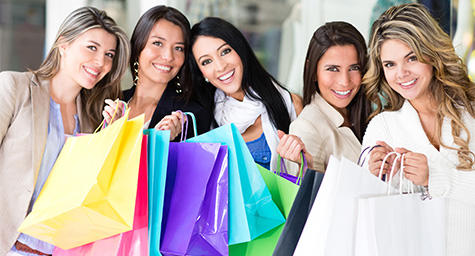 FIRST FLOOR
The sign on the door said, 'These guys have jobs and love kids"
Wow, OK,, that's nice, I mean that beats not having a job and not loving kids ...right?
But they said that with each floor the guys have even more positive attributes, so why not take the risk and check it out?
SECOND FLOOR
The sign on this floor said, "These guys have high-paying jobs, love kids and are extremely good looking!"
OK, now my girlfriends, and I, are looking at each other like ...have we hit the jack-pot here, or what?
I mean how could it get any better than this? ...but then we thought Hmmm, if it keeps getting better, what do we have to lose? ...so we decided again to give it a go and check out the next level!
THIRD FLOOR
The sign said "These guys have high-paying jobs, are extremely good-looking, love kids AND help with the housework!"
Now we just stared at each other with our mouths opened! ...like OMFG!
...but wait! ...it's like as we go up each level we are just getting closer to nirvana! ...so up we go again as excited as school kids on their way to Disneyland!
FOURTH FLOOR
The sign says, "These guys have high-paying jobs, love kids, are extremely good-looking, help with the housework AND have a really strong romantic streak!"
OK, that does it! SOMEONE PICK ME UP OFF THE FLOOR PLEASE! ...YES, I have entered the gates to heaven!
...but WAIT! Just think about it. What on earth can the final floor be like? Well, there was no cat on the planet that could match our curiosity at this point ...so up we go!
FIFTH FLOOR
The sign says, "This floor is just to prove that ...WOMEN ARE IMPOSSIBLE TO PLEASE!"
Now there we are, empty handed with heads down ...you know, we didn't need to go to a Husband Shopping Center to figure that one out! ...lol