Do you think Hugh Jackman is gay?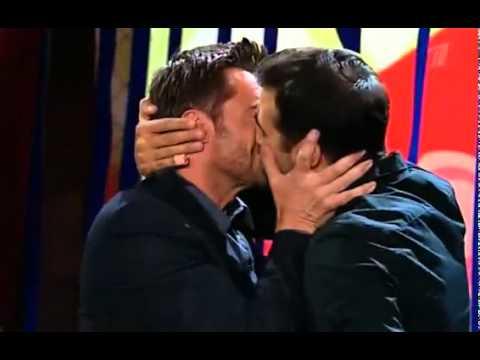 61%(11)41%(16)

Vote

24%(5)

39%(7)59%(23)

Vote

76%(16)
Select a gender to cast your vote:
Updates:
---
I'm kinda on the fence... but yeah. I think so.

I don't know, did he say he was?
No but if a woman would have done the same, nobody would question her sexuality😠. #enddoublestandards

He said no homo... don't worry it's cool

Is anyone forgetting the fact that he's married to a woman, has two children and at least one of those photo's are probably photo shopped.

He strikes me as the type that if he was, he would say it.

I don't know and I don't care

I think he is just so super masculine and secure in the fact that he can get away with stuff lesser men have to worry about.

I don't think so but who knows

i dont think so but who cares?

That's the problem men face. We can't show any affection towards one another without being immediately labeled as gay so we gotta always act like tough guys and bros

i'm gonna say yes because his wife is old and ugly

that was very setup and propagandistic... .
Click "Show More" for your mentions
Select as Most Helpful Opinion?
You cannot undo this action. The opinion owner is going to be notified and earn 7 XPER points.
Loading...