"You can spend a lifetime trying to forget a few minutes of your childhood." -unknown
(WARNING: LONG RANT AHEAD. I ADDED PICTURES TO HELP.)
I'm gonna be honest here, I don't know how to begin. All this means quite a bit to me. It's my life, even if the span hasn't been very long. It's been a hell of a ride, and I'd like to share it with those interested. Even if no one reads this, just getting out for myself is worth it.
That being said, let me begin.
My child abuse began very early in my life and happened in very subtle ways at first. I was a very expressive young girl and I wanted to be a dancer. Around five I had many school performances where I dressed up like I was in a pageant and danced on stage.
I adored making people feel good at to me dancing and pleasing people whoever I good was the best feeling in the world. However, it wasn't long before that was used by those around me. At school, one of my teachers would hold me in class during recess and ask me to dance for her and play dress up. When I did she'd clap and give me candy, then bring in more teachers and they'd watch me dance and ask me to wear dresses every day because I looked pretty in them. Sometimes asking me to do it slowly or in some strange way or crawl to them.
At the time I had not thought much of it because in my mind it was me making people happy and that's what I liked dancing for in the first place. Eventually, though, it escalated. See my mom worked very long hours at the time and was always stiff so she'd ask me and my siblings to give her neck massages and back massages. I remember telling my teacher about it and she'd ask me to do that for her too and then tell me to go lower. I don't remember much of that I just think she asked me to rub her boobs or something and after that recess ended.
If you're wondering why my parents never found it it was because I was a very quiet child despite me loving to dance. In fact, I was almost declared a mute. I hardly ever spoke unless I really needed to. I "Talked in my mind," is what I called it.
However, back to the point, that very weekend my mother had gotten into it with my grandmother on my father's side. She called the police on my mom for dropping us (Me and my little sister) off at her house to see our father. She despised my mom and called it child abandonment. Thus, a police car came and threw into foster care.
One of the cops who think was my caseworker eventually grew tired of changing us from house to house. All of them were terrible choices and were in a terrible condition where I lived. He took us in himself as he had grown fond of us over the weeks he's been assigned to us.
And I'll admit it was one of the best times of my life then if I talk about it feeling wise. I had always told my dad I was gonna be the best big sister and take care of my little sister. So the stress of not having to be so worried about her did help. That was a lot at six now. I had turned six during that time.
I remember feeling happy and I always wanted to sleep in bed with the cop guy like did with my parents. I was afraid of the dark.
One night when he was supposed to be tucking me in and kissing me goodnight but he lingered longer than usual and started touching me and kissing me. Slowly taking off my clothes and etc.
I didn't really say anything, I was confused, but I think after a moment he realized what he was doing or something because he cried and said sorry to me a bunch. At the time I was so confused about everything.
It was really strange to me at the time and I didn't hate him. All of it just didn't make sense. But my mother thankfully won the case to get me and my little sister back and we went home.
After that, my father left us one day without a trace.
I remember crying for days and waiting. Looking out the window for months until eventually, I buried it inside me and my mother moved us south. It was my first-grade year I had to make up and my mother, who is a narcissist, began to beat me.
Badly, leaving bruises and whelps everywhere from cords, belts, paddles, switches, and etc.
I grew extremely depressed then. I had tried of killing myself many times that year. At anytime really. I'd just randomly open the car door and try to throw myself out. Or I remember one time my teacher asked me if I was alright and I just got up, walked to the curtains on the window and tried to tie it around my neck so I could jump out the window. The teacher dragged me to the nurse screaming and crying. They brought in a professional and he had announced me as suicidal and had to have a teacher by me at all times while they did an investigation of my household.
Nothing ever worked out though, my mother got away with it. She kept abusing me emotionally, mentally, and physically. It destroyed my relationship and I became to be what's known as an empath. I mirror peoples emotions and put them before myself. A match made in heaven for a narcissist.
I could never escape my mother it seemed, she went after me the most out of all of her kids.
It seemed to be the easiest thing for her to do. I barely spoke, I did things to please people. I never fought her back in anyway till I got older. And I was sickly often. I had to be on a breathing machine most of my infancy, I got virus easily, I was anemic, bruised easily, and had horrible nosebleeds when I got too hot or busted up. So she'd hit me in my face often.
Or randomly pull my hair sometimes and yell at me, and then say it's because I make her do it. Or she wakes me up and makes me clean the entire house late at night and go to school. Or I'd come home to find dishes thrown everywhere and my room was torn apart.
It grew so hostile for not only me but my sisters as well. Certain things triggered us to run and hide instantly. Stomping, door slams, yelling, jingles, and etc. It was a terrible thing to experience really, stressed me out all the time.
It began to affect all of us in our own ways. My sisters grew very hostile towards me and each other. Me, because I was an easy target at the time which led them to almost kill me a few times. Drowning for one. My older sister brought me to the deep in of a lake a left me there knowing I couldn't swim.
A wind knocked me off my floaty and I fell into the water drowning. Being kicked in the ribs an chest from some college kids who swam by playing in the water. Eventually though, one of them saved my life after I blacked out.
It stuck with me though, the feeling of nearly dying and then coming back to life. For a long time, I felt dead inside due to depression. and this made me feel alive again like there was something there inside of me that was real. so I began drowning myself in the bathtub then coming back up in time so I can feel air rush back into my lungs. It helped me cope for a while, along with self-inflicted pain.
I began hitting myself when I was nine to try to understand why my mom did it to me. I thought maybe if I hurt myself I'd understand what she wanted me to understand. It wouldn't hurt so much. so I'd grab objects and slam them into my stomach or punch myself in the face till I bled or left bruises on my body.
None of it helped, it only made me worse and eventually, I was assigned to see a therapist every day and visit my school counselor for breaks between classes. They put me in special classes with two teachers as well. Telling my mother I needed special help because I was slower than normal kids at learning. Which backfired, they found out I was way ahead of my class academically. I just chose not to do work. I was too busy daydreaming, it was the only time I felt free.
I dreamed of someone coming to save me. Someone to take me away and love me despite me being broken. Like that person would know everything about me and would say they had been there the whole time. That they were sorry for not coming sooner.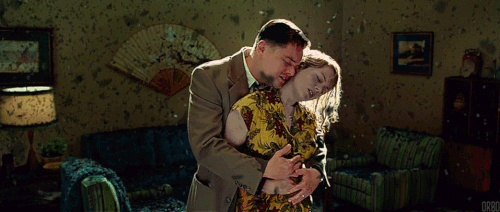 I tried looking for that in guys then, and when I say that ended badly. It's an understatement. I ended up dating a sociopath who threw a rock in my window, stole my shoes, ripped off my clothes in front of his friends and let this girl beat me up. But it did knock sense to me, I had come to the conclusion at twelve that no one was coming to save me but myself. So I sat there thinking of how I was going to.
And I'm not going to lie I took a very dark path that led me to do even more problems. I started hanging out with the wrong crowds and ended up being exposed to sex. I had not engaged in it but I showed it and saw versions of it up front. I say versions because I was introduced to sex through BDSM. In fact, it was my idea of regular sex for a long time till I found out it was a more extreme version of vanilla sex.
But until then, my views were geared towards BDSM, goth styled clothing, and violence. I grew to become a very angry person. I always getting into fights and being feared by those around me. My group of friends was pretty bad too. It was an awful time, and I treated the only real guy who cared about me at the time terribly. All I cared about was myself and staying strong despite what was happening to me at home. This was my mind at twelve almost thirteen.
Until of course, the day my mother decided to move the guy friend I had told me about myself pretty well. I broke my heart really, that I had torn him down that bad and he still cared about me. It gave me a lot to think about and I came out of that particular phase in tears.
My next stage in life began at thirteen when I was trying to find the beauty within myself and to love myself. And yes, strangely enough, I started with makeup and dressing myself up in prettier clothes. Softer tones and things to give me back some innocence that I longed to have again. So I became stuck in a situation of wanting to feel like a child again but always wanting to become a woman and be respected.
Yes, I know. Quite a lot for a young girl to want or deal with. however, I had not felt like a child for a long time. So in my mind, I was trying to regain the sense that I was one and yet still keeping the maturity behind my eyes from various cases of abuse. I began looking at my mother to see what it was like to be a woman as well and tried expressing that.
Let's just say in the beginning of course, when I had no idea what I was doing or that I was still in a bad crowd. It led me into trouble again. Trouble like being sexually assaulted several times and nearly raped on many accounts. I was hanging around a lot of kids with dangerous men for family members and etc.
Thankfully, I was a good talker then and talked (sometimes fought) my way out of rape. It made me really reconsider a lot of the people I was around and who I wanted to be.
I thought about a lot of the actions and things in my past and I thought most of it was my fault. I held it over my own head for a long time, but I decided to forgive myself for what I thought I had brought upon myself and stop feeling like a victim. I was sick of it. I didn't want to be the charity case anymore or the broken girl who was so predictable. I ditched all my "friends," and began to work on myself again.
I imagined in my mind whoever I wanted to help me cope and reinvent myself. To grow and become a new version of me. I tried again to find out who I was and the self-love I still wanted. I started trying to become the girl I adore in my mind so much. The girl I wanted to be.
I began looking into things for myself and changing major things in my life. Like the belief of god for one. I had doubted it and it didn't make sense to me for a long time so I got the courage to disregard religion. Although, I took an interest in Zen, Buddihist teachings, and Alan Watts. And those things completely turned my life around. As hard as it was I learned to forgive others easily then and slowly heal my wounds and find solutions to my problems.
I also began to put myself first while still taking care of others when I can in healthy ways. I admit I do struggle with it sometimes when regarding the love of my life right now but he helps me on solid ground.
Outside of that, I had also learned to express myself freely and with more care. I did it at my own pace and style instead of looking to my mother for her version. My fiance taught me how to do so. And it feels extremely liberating to be able to express myself sexually or as a woman and not feel disgusted or ashamed by doing it.
I dealt with my mother as well, she's no longer in my life. I'll admit the stages of getting to that point was hard. The time before last when I tried to leave her it got violent and I ended up being put in a mental hospital because I threatened to kill myself if I had to go back to her. It was a bluff but given my history, that's all she needed to lock me away for awhile and keep me to herself. I was pumped with drugs and fucked up for a while in there.
But I got my life back on track and took my time successfully getting away from her so I could continue to heal properly and clear my mind. Now I'm in a healthy relationship, we talk all the time and he helps me if I ever have in lasting scars to deal with. He understands because he was raped and abused in his early life. So we deal with things together. Meditating has been a lifesaver for me and having someone to talk to. Do ing this is giving me a lot of relief as well. I've been extremely happy these last few years. I found real love when I wasn't looking for it.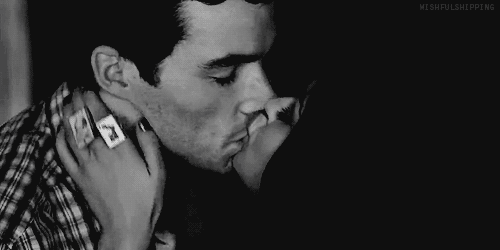 I focused on myself and my ambitions for my career in acting/directing. I'm going to school and I met true friends just being me. I have created my own family and plan to be married in a year or so. Even now I see the younger part of me feeling some type of justice for getting out and dealing with what I've been through. I always dreamed of being married so this is exciting for me. I'm still young, (I'm 19) but I feel older than inside and more at peace.
I feel at home and happy from the personal victories I have every day. I take things one step at a time. I still go see a therapist because it just feels great too. It helps with life here and there and my therapist is a great friend of mines now. I go hiking, bike riding, and do fun stuff regularly now. I try to be mindful of the things around me and just live. It's made me feel alive and as though the pain in my life was worth it. It made me strong and able to take care of myself. It forced me to grow and survive. also not make the mistakes my parents made. I'm open-minded now and I'm honestly feeling free from forgiving so much. Which is easier said than done.
I like the woman I am now, and if anyone ever needs someone to talk to I'm here. I love you GAG community. And yeah, that's my rant. Sorry for it being long as hell. You don't have to read it all haha.
-Have a good one!
(P.S. Sorry for any spelling or grammar mistakes. )
---