In terms of siblings I have one younger brother who is almost 13. It's just me and him, and if you haven't worked it out by now, I'm the older one. And I just thought I'd write a fun little MyTake expressing my feelings as an older sibling and what comes with that deal.
1) They Think You Know EVERYTHING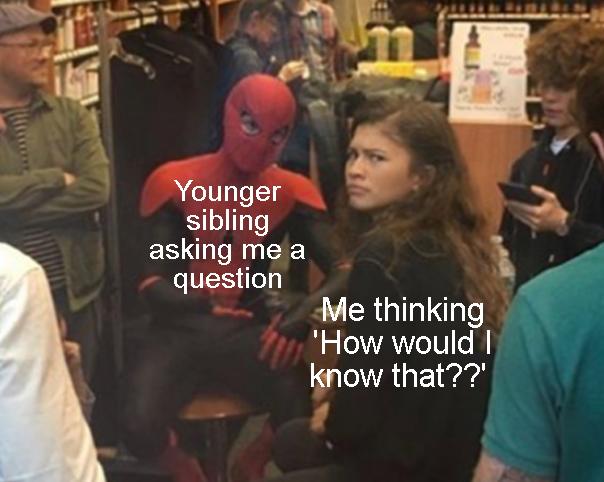 I've had my brother ask me some of the most most random questions ever and my response to him is usually something like:
"I don't know!! How do you expect me to know that??"
Or my brother does anyway.
It's funny but for real, they think you know EVERYTHING like you're a human version of wikipedia or a library or something!
2) You Feel SO old
My little brother doesn't do this intentionally, but he always makes me feel old, with his fortnite, and his 'slang' I mean once I said do do and then I laughed because I said 'do do' his response was:
"You do do at fortnite!!" - like what does that even mean?
Then there's this insult him and friends use as a joke, calling each other 'sweats' like I don't know what that means either.
And when I talk about some of my childhood things... He doesn't even understand which makes me feel SO old!
Like, once I was telling him about what one of my teachers said, how she was going to call her son 'Troy' but then didn't because she had a daughter called 'Gabriella' and how the class found that funny- and understood why she couldn't name her son 'Troy' because of that and he responded with:
"Troy and Gabriella? I don't get that." Then I realised he probably doesn't remember 'High School Musical' because he was just a baby when I used to watch it. I'm so old.
3) Attending The Parents Evenings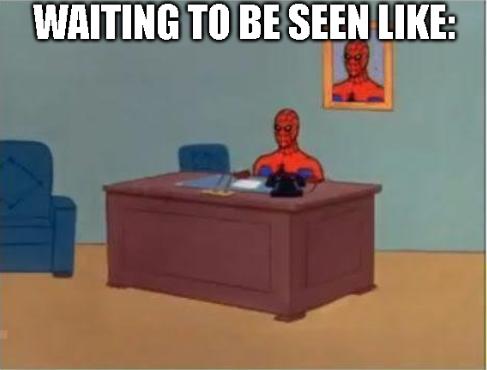 Now when my parents go to his parents evenings they usually make me come along because:
A) I know the new grading system better than them, so I'm like the translator.
B) I know the school building like the back of my hand
And usually when I go to his parents evenings it's awkward because either so of the teachers get confused because I look like I'm his age, and they're thinking: "I don't teach this person, do I?" and then they usually say that and it's like:
"Nah, I'm just the sister here so my parents don't get lost."
OR the teacher has taught me before and they're like:
"Woww you two are RELATED??? I see it now!!" And after we've done his whole parents evening thing the teachers who taught me before usually want to catch up with me like:
"How is *the subject they taught me in* going?"
"How are things?"
"So what are you doing now?"
It's nice and really sweet, but it's also kind of awkward.
4) Embarrassing Them Somehow
I love embarrassing him.
Any oppurtunity I get my Spidey senses sense an oppurtunity to embarrass him and if I'm feeling like I need to laugh, I'll do it.
When he was at primary school, I used to pick him up- and sometimes I'd try to hug him and stuff in front of his friends to embarrass him.
But now he's at secondary school and walks home himself, so... I'll have to find another way... ;P
5) Insults
I know this can be a thing if you're the younger sibling too, but I'm including it anyway.
When we insult each other, it's in a joking way- we don't mean anything we say, it's just how we bond.
Like sometimes the room is just silent and one of us goes to the other:
"Errr, you're disgusting. Little shit."
And it usually just carries on for a while, until we decide to shut up.
6) Telling Them Stories From When You Were In Their Year At School
Honestly, I have so much stories from my school days when I was at my brother's school.
And he hardly believes any of them like: "No, that wouldn't have happened"
Even though it did. Like the time a teacher jumped up on the table pretending to kill a student, or the time one of our teachers sang to our head of year a song which they shouldn't have sang in front of us, there's lots of stuff.
But some of the stuff he does believe because he knows crazy stuff can happen at the school, just some of it so crazy it doesn't sound believable.
7) "No, that's not how it works"
Is something I often find saying to my brother.
Because I don't know, I can't think of an example now, but I often find myself saying that to him and having to explain how 'it' actually works lol.
8) Tricking Them
It's getting more difficult now because he's getting older, but I still manage to sometimes. I mean when he was younger it was so easy because he easily believed anything.
Once recently, I managed to trick him into believing that Mary Poppins was from an notorious area in our city, and he believed me, then when I told him I was joking he denied he believed me, but he did, I know he did.
9) Helping With Homework/School In General
So, when I was stuck with my homework, I tried getting my parents to help me, and often, they tried but they didn't know because back in their day, they used all these different methods and stuff, so I'd usually just go on to help forums and hope for the best.
For my younger brother... I am the help forum. Most of the time, he's okay on his own, but sometimes he needs help, so when he does he comes to me.
Last year he started secondary school, and I helped him prepare, helping him learning to tie a tie, getting the equipment ready for secondary school, etc. And this year, he gets to pick his GCSE options and I've asked him what will he pick and he's unsure, so, he'll probably need some advice on that too.
One time he said to me (I couldn't tell if he was serious or joking- I hope he was joking lol):
"Can't you just pick?"
And I was like:
"No. Because they're not my options, they're yours- you'll be the one studying them for the next 3 years, you'll be the one who gets the qualification."
So yeah, I'm not going to pick what he does for him- but I'll help him.
10) Whether You Like It Or Not You're A Role Model
So, they may not say it directly to you and you may not ask to be but the reality is younger siblings watch what you do and often use you as an example to copy from.
So far I think I've been a good role model for my little brother, I was a good student at school, I'm a good student at college, I don't get into fights and stuff, I do work for my community, I'm pleasent to people I meet.
And similarly, he's a good kid at school who hasn't gotten into any fights or anything, he gets on with his work, he doesn't skive, he only takes time off if he's ill.
But yeah, one thing you have to remember as an older sibling is the younger sibling is always looking at what you do in your life. If you're a good kid at school, they're more likely to be a good kid at school because they've seen your example. They learn from you.
Any last words?
I hope you guys enjoyed this MyTake. I wrote it because, why not? I just felt like writing it because again, he's sat across the room with his mic on, talking to his friends playing fortnite using words I don't understand making me feel old. xD
Thank you for reading :) <3