Hello
مرحبا
Today's take is going to be about some of the traditions we have here, and serving Arabic Coffee has many things to it.
Suggested Reading Track:

What is Arabic Coffee:
Arabic coffee is made from Coffea Arabica tree, by roasting the beans and grinding them, it will become a powder, then it is ready for use.
How to make it:
It is not hard , first you will need the ingredients :
-Three big spoons of Coffea Arabica powder.
-Three small spoons of cardamom powder.
-Three cups of water.
-small spoon of saffron.
- Boil the water> add the coffee make it boil for 15 minutes > turn off the heat, let the coffee sit in the bottom> add the rest of the ingredients.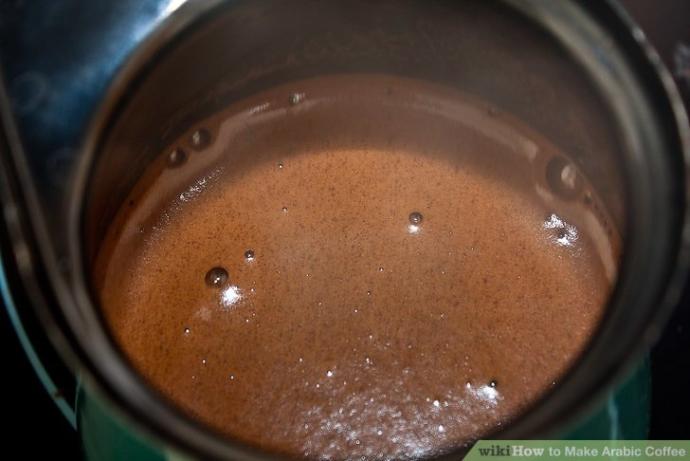 Serving Set:
Arabic coffee is served in a special kettle , called a Dalah
So, this is not how it is served, but just to show you the serving set.
Serving:
Arabic coffee is served by the host, the host would have to serve in a particular order and in a specific technique.
Serving Order:
You have two options :
-Serve by age, you can serve the guests be age, from the elder to the youngest.
-Serve from the left side and go right , usually this is the easiest way.
The host should wait and stand until the guests finish there cups, and takes them.
Serving techniques :
We have many things to take in consideration :
Left and right:
You always hold the Dallah in the left hand and the cups in the right, why?
Because you hand out the cups in the right hand, which is the hand we use for hand shaking and the hand we use to eat.
Portion:
You should never fill the cup more than quarter unless the guest ask you to pour more, this is for the guests to drink more than one cup of coffee, because each time they ask it has a meaning.
Cups Count:
First cup: I don't know the translation, but it is drank by the host, so it proves to the guests the coffee isn't poisoned (This one we don't do, our guests are relatives so they trust us).
Second Cup: This is the welcoming cup (Called the Guest Cup).
Third Cup: Mood Cup, which is for the guest to enjoy his coffee.
Forth Cup: Sword cup, which means that the guest would share the sword in defending the host's home.
Shake It:
If you are diking coffee, and the host keeps filling your cup, don't be worried, if you had enough, shake the cup before handing it to the host, why you ask ?
Well, when the Sheikhs have a meeting, they would talk about important things, they don't serve the coffee, they would have someone to do that, in order not to let any secrets out they would hire a server who is deaf and mute. In order for him to understand that the guest had enough, shaking the cup was the sign.
There you have it, this is some of the traditions for serving Arabic Coffee, hope someday you would visit here and enjoy your coffee :)
Peace be upon you all <3
---