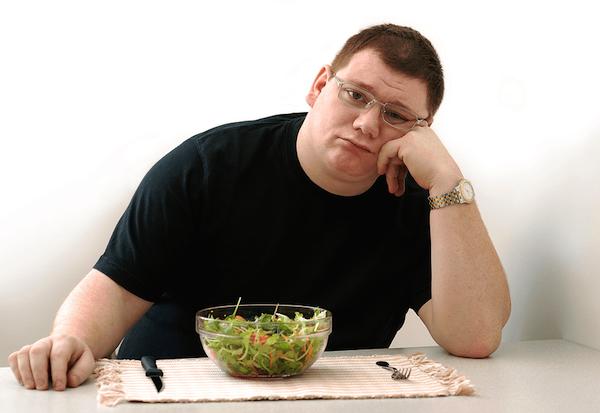 If you're new to weight loss - and even if you aren't-
you may think that a successful weight loss journey is a simple struggle-free battle ... and that it starts the day you snap out of your old habits and start eating the right way, and ends the day you reach your dream weight ... without a single bump along the way. NOT!
Well, here's something you probably know instinctively: in the course of a weight loss journey, everybody encounters detours and set-backs. And feeling like one "bad" meal, day, or week is a good way to set yourself up for failure! In any process that requires changing lifestyle habits, there are going to be ups and downs. Understand that, and you're on your way to lifelong successful weight management.
Common Obstacle #1: Shame
Maybe you skipped your Weight Watchers Meeting because you knew you gained some weight.
Knowing you overindulged can be upsetting enough, but instead of punishing yourself, learn from the lesson. Out of shame, you may feel tempted to stop recording what you eat in your Journal, or to stop stepping on the scale. Don't! Keeping a good food journal keeps you aware of what you're doing. You can use it together with weekly weigh-ins to find out how well you're doing.
Common Obstacle #2: Unrealistic Deadlines
You just HAVE to lose more weight to fit into that bridesmaid's dress; the wedding is getting soooo close. Every time you say you want to lose weight by a certain date or event, you likely wind up not losing anything and sometimes gaining.
How to jump the hurdle: Just "do the plan" every day. The temptation to try to get to a certain weight goal in time for an event that you want to look awesome for such as a wedding or reunion is strong. But doing could just set you up for failure, and not making your deadline could turn you off of weight loss totally. Be patient with your body. Set realistic goals, then work hard to get to them. Remember, making your weight goal will feel just as great if it takes you longer to get there, and taking the time to establish healthy habits will help you maintain your weight goal longer.
Common Obstacle #3: The "Diet" Mentality
Thinking "diet" rather than "lifestyle change" is another set-up for dieting disaster."
How to jump the hurdle: Something you do for a couple weeks is not going to change your life. Create habits that you know you'll be able to do every day for the rest of your life, and, even if it's one habit at a time, dedicate yourself to making the changes permanent. This way, your weight loss will have a better chance of being permanent, too!
Common Obstacle #4: Temptation
Points dieters. Does restricting foods from your diet just make you want to eat that restricted food even more? You're not alone.
How to jump the hurdle: If you have favorite foods that are very high in POINTS, and you really love them, deciding you'll never eat them again is a recipe for disaster. Because then, when the temptation wins (and it probably will), you'll feel as though you've failed. The trick is to find ways to fit that food in without going over your POINTS range. Look for low-POINTS versions, or bank some POINTS so that every once in a while you have room to splurge.
Common Obstacle #5: Plateaus
When you hit a plateau in your weight loss- and you will if you haven't already- what do you do? Panic? Quit? You don't have to do either.
How to jump the hurdle: Understand that it's totally okay to reach a plateau in your weight loss, in fact, it's much more likely to occur than most people realize. The reasons could be your body's natural reaction, or it could mean you've loosened up on the good habits you've developed. Either way, break through by keeping at it, sticking with the plan, and increasing exercise. Be patient, and you will make your goal!