This isn't being written in order to dissuade everyone from marriage, I think it's totally a personal decision and people can do what they like with their lives. However, my views have recently changed and I wished to share my reasoning.


When I was young, I never imagined my wedding day or having a family. Weddings and children never interested me, I was more interested in playing with my collectable model cars, getting scars from skating and climbing lamposts and deciphering the religion that was being forced on me. Getting married was never a goal of mine and still isn't, but for some reason, I thought it was something that would just happen and I would deal with it at the time.
So when my ex partner said he never wanted to get married, I was unsure of what to think. I wasn't totally for or against marriage but I thought it was inevitable. Part of me felt like it wasn't right and I'd sometimes hint towards marriage, but he told me he wouldn't get married, despite the fact that we felt like soul mates. I'd never been so willing to settle down and marry someone until him so I dealt with this conflict for a while. His reasonings seemed logical. He felt it was unnecessary, that you can live in harmony without being married, that marriage changes relationships, it's harder and costly if you break up etc and I soon started seeing and understanding his views. But then everything changed and it confirmed my new found perspective on marriage.
Our relationship went from perfect and indestructible, to complete ruins and cruel verbal exchanges in a matter of days. He showed me a completely different, malevolent side to him, despite feeling like I knew him after two years together. Aside from all that mess, I thought that all of this would be a lot harder and more stressful if we were married. To have an expensive contract (marriage) completely destroyed in a matter of days and having to pick up your broken heart, as well as picking up the bill of the divorce, that's some stressful stuff!
It made me realise that no matter how perfect your relationship is, it can be completely different the next day and you may not have them any more. You may think you know someone entirely, but their personality could completely change and suddenly they become a stranger to you. Looking at things with this perspective made me view marriage as a signed and sealed contract to double the heart break, high expenses and a huge amount of stress, more than you would in an average break-up.
Of course, some people have perfectly successful marriages and I'm glad they do, but I find that's a small percentage nowadays and it's a real shame. Those successful marriages are often because two people truly love and respect each other, they waited a few years of getting to know each other before making the commitment, they went into it with all the right intentions and they weren't forced into it in any way.
I think some people treat marriage as if it's a metaphorical super glue that they believe will make their relationship, loyalty and commitment permanent and indestructible. Or they go into marriage for all the wrong reasons, where love was never present, which is not the purpose of marriage. I think marriage should never be taken lightly, arranged by someone other than you or rushed into. There's so much to consider. It's also perfectly okay to choose not to get married, you should never feel forced into such a huge commitment if you're not ready or don't feel comfortable doing so.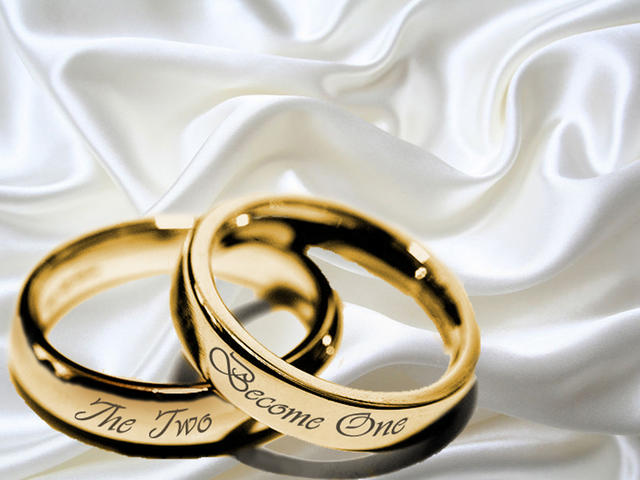 ---