Pics are not mine but my marks look like that.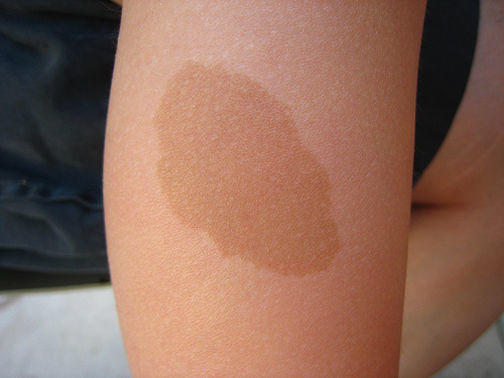 Updates:
---
Most Helpful Guy
That's nothing. This girl I used to know, she was Puerto Rican/Dominican, nice but had a feisty attitude. She had red birthmark across her face. Sometimes it would get really red. I thought it made her all the more beautiful

A birthmark isn't that big of a deal.
Most Helpful Girl
Don't stress over them.
I have blue-grayish birthmarks/spots in my eyes and I feel super unique because of it, seriously.
And I've never met even single guy who did not like it, they are usually like that "wow that's so beautiful".
I wish they were more visible, cause they can be seen only when I look up with my chin down like that
2.bp.blogspot.com/.../...+eyes+-+close-up+shot.jpg