So, a lot of people just think of WW2 as being nothing but fighting, But there was actually some really interesting stuff that happened.
1) ''Fanta'' was a product of Nazi Germany.
As WW2 drew into its final years, Germany faced some serious issues regarding imports of goods for production due to naval blockades by the Royal Navy, And trade embargoes from the majority of countries, This meant that the Syrups needed to make Coke could no longer be imported into Germany.
As a result, Max Keith, the head of Coca-Cola Deutschland (Coca-Cola GmbH). Decided to make a new drink that could be produced using resources that could be sourced from Geman land. And thus, Fanta was born.
2) Worst Father Of The Year Award.
It is a little known fact, that the 'Glorius Leader' of the USSR (Russia), Joseph Stalin, Actually had a son called ''Yakov Dzhugashvili''.
Yakov, Fought for the Russian 'Red Army' when war broke out with Germany, And during the ''Battle Of Smolensk''. In this battle alone, 300,000 Russians were killed, And 1,500+ Captured, Yakov was among the captured and sent to a German Concentration Camp,
Upon arrival, The Germans realised who they had captured, and commenced talks with stalin, to, exchange Yakov for some captured German Generals, Upon hearing of the news, Stalin, Yakovs father, had this to say, ''I will NOT negotiate with them!''. Yakov would not survive the war.
3) The Nazi's HATED, and were not called the name ''Nazi's''.
One of the little known facts about WW2 Germany, The term 'Nazi' was VERY frowned upon. The party was actually nalled ''NSDAP'', Which stood for Nazionale Socialistiche Deutsche Arbaits Partai .
(National Socialist German Workers Party - in English)
The original abbreviation of the National Socialist Party was Nasos. The word "Nazi" derives from a Bavarian word that means "simple minded" and was first used as a term of derision by journalist Konrad Heiden where it was quickly adopted by Anti-NSDAP's and Allied troops after war broke out, Which is why the term is so Famous today.
So it's actually incorrect to call them 'Nazi's'.
4) Up for a bite?
In WW2 America, Hamburgers, (Sounding like the German port city of Hamburg which was a key city to the German war machine) Were renamed ''Liberty Steaks'' to avoid association with the German City.
''Lets go to Mcdonalds and grab a Liberty Steak!!''
5) Hitler fought in the US. Navy..... Sort of.
In British Lancashire in 1911, a ''William Hitler'' was born, Nephew of Adolph Hitler.
William, Moved to Germany in 1933 to capitalize on the fame of his name, where he rallied Adolph to give him good employment, Adolph quickly grew tired of his Nephew, and upon realising the bad way Germany was headed, William fled to America, where, in 1944, William wrote to the US presidency to join the US Navy (As he was British, He couldnt join as he wasn't a US citizen)
Realising the morale value of having a Hitler fight Germany, He was put into the US navy where he served as a Medic.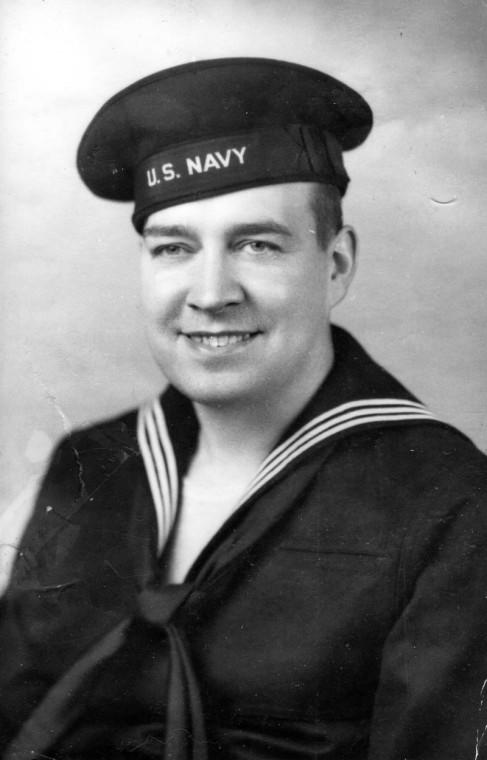 6) ''Don't mind us, We're only invading!''
During WW2, Iceland and Greenland (Borth north west of Britain), Actually were considered part of Denmark, So when Germany invaded Denmark on 9th April 1940, A war which only lasted 6 hours (Making denmark the fasted country to fall in WW2), It became apparent there was noone technically in control of Greenland and Iceland anymore.
The British quickly realised Germany would claim them, And occupy them with the German Navy (Kreigsmarine), So, To prevent this, The Royal Navy hastily gathered an invasion force and headed to Iceland. Upon Arrival, The Royal navy launched a plane to recon the Island, The locals quickly realised something was up, As Iceland had no planes other then the now British recon plane overhead.
The British landed completely unnaposed, And, In fascination, the Local Icelandic people, quickly rushed out to meet the British troops, Infact, So many locals swamped the troops simply to say 'Hi' and meet British people, That the situation got so bad, The British actually had to ask the Police of the country they were invading to contain the crowd, To this, The Icelandic police constable said..''Okay... sure thing...''.
7) ''Do you think we brought enough men?''
In every war, There is one defining battle that changed the tides of the conflict, In WW2, That battle occured deep in Russia near a city called ''Kursk'' where a russian Bulge in the frontline was present, Here, The germans planned to attack the sides of the buldge in a 'Pincer Move' and cut off the russians in the pocket, Allowing them to advance into Russia.
Though, This battle would not be easy, As it turned out, This would be the single largest battle of not only World War 2, But the largest armoured clash in human history, In the fighting, Some 2,200,000 men, 6,000-6,500 tanks and 4,000 aircraft clashed. Ultimately, The German army was bled dry in the attack after commiting more then 70% of its troops in this one fight alone, This battle has been dubbed ''The Death Of Germany'', After which, The Russians drove deep into Germany until finally obtaining victory after conquering Berlin.
8) ''Wait, You mean to tell me its over ?''
In 1974, 29 years after Japan surrendered. Japanese soldier Hiroo Onoda, Emerged from the Jungles of Lubang Island to finally give up.
After being cut off from his platoon in WW2, He completely lacked any form of communication with his superiors, and so for almost 30 years, Was still in beleif the Japanese Empire was still at war.
After emerging from the Jungle in 74' Wearing his 30 year old tattered army uniform, He still refused to surrender unless his WW2 commanding officer was present, And by sheer luck, He was still alive.
So, The two met up, And an official surrender ceremony took place in which he handed over his sword...... 30 years after the war ended.....
This made him the last soldier of WW2 to surrender.
9) Viva La Résistance!
After france was Blitzkireged into submission within a mear 5 weeks in WW2 before its surrender, French Partisans (Rebels), realised an occupation of Paris was just around the corner, and so did everything possible to give the Germans an uncomfortable stay.
Among the most comical, The rebels realised Hitler had always wanted to visit the Top of the Eiffel Tower with the Nazi flag raised on top, With this in mind, The Rebels slashed the cables that operated the elevators to the top, So if Hitler waned to reach the top of the tower, He would have to climb the grueling walk up the 1,710 steps.
So when Hitler visited paris, He coudn't be bothered making the climb, And was never able to tick his Tower visit of the bucket list and had to settle with just looking at it from afar...... Poor Hitler.
10) Wait... They did what !?
It was no secret that in WW2, Hitler suffered from some pretty bad Anxiety, He also suffered from Insomnia, But refused any medication as the side effects would involve him gaining weight, And hitler was VERY self concious about it image.
Picking up on this, The American S.S (Secret Service), Conceived a operation to plant Estrogen (Female Hormones) in hitlers meals, To... ''Feminize him'' with the ultimate goal of softening his voice, and causing the growth of breats, Ultimately destroying His public image.
Needless to say how that one ended..
Allthough there are thousands of interesting and unkown things in WW2, I cannot possibly put them all on a list on here, Maybe thats another list for another day, Though, I hope you learned something new ;)
---