Some of the other takes I've written in this series were on the world's smallest, world's biggest, world's strangest, and world's most expensive things...
The World's Coolest Animal: Marine Iguana
The marine iguana is an iguana found only on the Galápagos Islands. This unique creature has the ability to forage in the sea, making it a marine reptile. This animal can dive up to 30ft into the water.
The World's Coolest Tree: Baobab
Baobab trees are native to Madagascar, mainland Africa, and Australia. A cluster of "the grandest of all" baobab trees can be found in the Baobab Avenue, near Morondava, in Madagascar:
The World's Coolest Table: The Glass River Table
The World's Coolest Flower: Monkey Face Orchid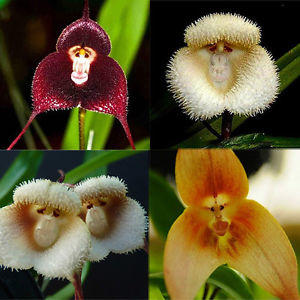 The Monkey Face Orchid is rare oddity so don't get upset if you've never seen one before. It is only found in the cloud forests of Peru and southeastern Ecuador at altitudes of more than 3,000 feet. It has the ability to bloom all year round and its flowers smell like ripe oranges, making it a prized addition to any orchid connoisseurs garden.
The World's Coolest Treehouse: The Cinder Cone
We've seen our fair share of treehouses in this job, but The Cinder Cone in Washington, United States really takes it to another level. Built by a small group of close friends, the structure consists of two separate houses, linked together by a bridge… there's even a skate bowl and a wood-fired hot tub.
---