This Take is a part 2 of my original myTake 8 Bombshell Beauties in the 20th Century Not Named Marilyn Monroe. My original take featured women from a variety of different backgrounds such as Puerto Rico, Thailand, Japan, and also African American women as well and some of the women included Dolores Del Rio, Dorothy Dandridge, Donyale Luna, Akiko Kojima, and much more.
I've been motivated to make a part two because in the first take I've had some guys comment that the women in the original weren't beautiful or bombshells at all and that's fine because beauty is subjective. I don't know whether it was because these women were more ethnic and not the conventional standard of beauty or what that they didn't consider them bombshells but some of the ignorant comments i got from some guys has motivated me to make a part 2.
I've had one guy comment that i was dumb and say things like"let the guy choose who they find attractive" and "you on the other hand can't judge women as good as me or other men" and "you're trying to show that there are "bombshells" everywhere but they are simply not, regardless of where they come from" which i found to be very ignorant and close-minded. i tried to be mature with this person but as we continued talking i think i said something he didn't like and he ended up blocking me so i could no longer reply to his insults. This take features women of color coming from all over the world during the golden age of cinema just like the previous take. enjoy!
here is the link of the original if you are interested:https://www.girlsaskguys.com/social-relationships/a28103-8-bombshell-beauties-in-the-20th-century-not-named-marilyn-monroe#new
Zeenat Aman
The gorgeous Zeenat Aman is an Indian film actress, beauty queen, and model most notably known for her work in Hindi films during the 70s and 80s. In 1970 Aman won Miss Asia Pacific being the first south Asian to win the title. Aman is also recognized for revolutionizing the Hindi film actress by being the first Indian actress who refused bouffants, cropped a bob at the height of her career and hardly appeared in saris and bindis and could easily carry off a bikini dress without looking vulgar. Zeenat began a new trend, helping launch careers for male actors - something Indian actresses never did. She is currently 64.
Diahann Carroll
Born in Bronx, NY classic beauty Diahann Carroll was an African American television and stage actress as well as a singer. Carroll made her film debut alongside Dorothy Dandridge in Carmen Jones. she had made a number of films throughout her career and was also nominated for an Academy Award for best actress for her work in Claudine (1974). She had been in films such as No Strings and I Know Why the Caged Bird Sings but it wasn't until she was cast as the lead in Julia that she became a big shot. The role had made her the first African American woman to star in her very own television series and she eventually won the Golden Globe in 1968.
Naseem Banu
Referred to as Naseem and known as "Beauty Queen" and the "first female superstar" of Indian Cinema, Banu was an Indian film actress starting her acting career in the mid-1930s and continued to act till mid-1950s.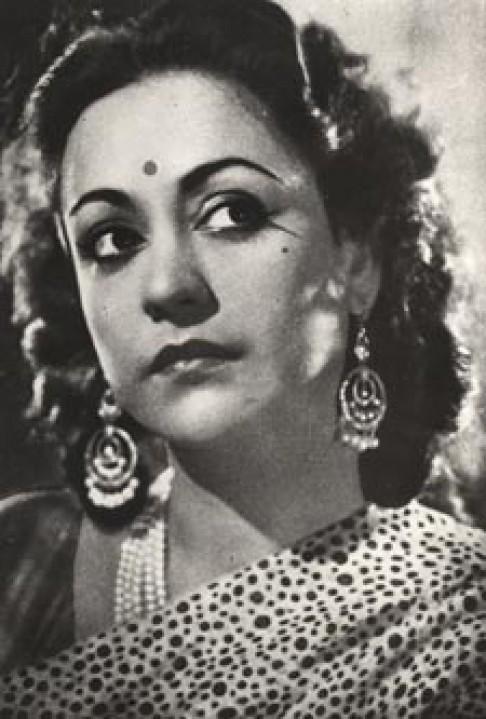 Sara Montiel
Sara Montiel was born in the village of Campo de Criptana, province of Ciudad Real, in the region of Castille-La Mancha, Spain and was a naturalized citizen of Mexico.
Anna May Wong
Born Wong Liu Tsong, Anna may Wong was a beautiful woman who became the first Chinese American movie star and also first Asian American star to gain international recognition. "Anna May Wong, like other Hollywood actors of color, was not allowed in society...She couldn't hang out with the very stars who exoticized and imitated her. In classic Hollywood, not only was it OK to act Asian, it was celebrated" (Buzzfeed). Wong faced deep racism such as being rejected for the film The Good Earth because she didn't fit a Caucasian's imagined ideal look of an Asian woman. Despite this Wong had a substantial career but it had also led her to move to Europe for work in English and German films.
Carmen Miranda
Astounding Carmen Miranda, born Maria do Carmo Miranda da Cunha, was a Luso-Brazilian, dancer, samba singer, Broadway actress, and film star popular from the 30s to the 50s who became a popular radio and film star in Brazil in the late 1920s. Before invited to display her singing talents at a music academy miranda was a hatmaker. The singing at the academy proved successful and she continued to be a popular singer in clubs and on radio in Brazil. It was during this time that Miranda developed her renowned costume with the distinctive fruit hat from the traditional headdresses seen on black women fruit sellers.
Leontyne Price
Born and raised in Laurel, Mississippi, Leontyne Price rose to international acclaim in the 50s and 60s, and was one of the first African Americans to become a leading artist at the Metropolitan Opera. "Price's debut at the New York City's Metropolitan Opera House in 1961 as Leonora in Il Trovatore was such a success, it marked the beginning of her residency as one of the opera's principal sopranos. She flourished as a prima donna at the Met, starring in such roles such as Cio-Cio-San in Madama Butterfly, Minnie in La Fanciulla del West and, perhaps most notably, as Cleopatra in Antony and Cleopatra."
Helen Williams
Helen Williams was a gorgeous African American star who became the first black female fashion model that crossed over into the mainstream. Williams had a trademark look that consisted of a bouffant wig, sculpted eyebrows, and a long giraffe-like neck and she worked exclusively for African American magazines such as Ebony and Jet. The early years had been tough because beauty's apartheid system excluded all non-white women from mainstream fashion, but within the African American modeling scene itself girls were required to be very fair and light skinned despite her looking pretty fair in my opinion. "I was too dark to be accepted," Williams recalled.
Despite this, it seemed as if the French had a different outlook on black beauty because when Williams travelled to Fance she modelled in the famous ateliers of fashion designers Christian Dior and Jean Dessès. By the end of her tenure she was making a staggering $7,500 a year working part-time, and had received three marriage proposals from her French admirers, one of whom kissed her feet and murmured, "I worship the ground you walk on, mademoiselle." - See more at:
https://www.arogundade.com/helen-williams-the-first-black-female-fashion-model.html#sthash.HBedU4JY.dpuf
When Williams returned to America she faced the same treatment before she left however because of her determination Williams's success broke the tradition for only using light-skinned models she was the first beauty to break the four hundred year chain that had branded dark skin as ugly.
Maria Montez
María África Gracia Vidal was a Dominican motion picture actress who gained fame and popularity in the 1940s as an exotic beauty starring in a series of filmed-in-Technicolor costume adventure films.
Yoshiko Otaka
known in many different stage names, Yoshiko Yamaguchi was a Chinese-born Japanese actress and singer who made a career in China, Japan, Hong Kong, and the United States.
Lena Horne
the famous lena Mary Calhoun Horne was a jazz singer, actress, dancer, and also civil rights advocate. she is widely known for films such as the wiz and stormy weather. Because she left school at 16 to help support her mother Horne later became a dancer at the famous Cotton Club in Harlem and later sang at Carnegie Hall. not only was Horne a pretty face but she was also known for her work with civil rights groups, and refused to play roles that stereotyped African-American women. suing a variety of restaurants and other institutions for discrimination she became an outspoken member of the leftist group Progressive Citizens of America.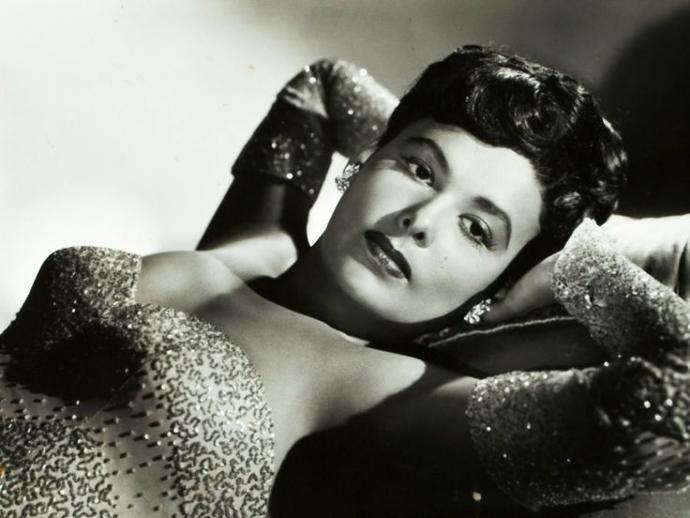 Iman
Iman Mohamed Abdulmajid, known as just iman is an African model from Somalia. she isn't just a model but also an actress and entrepreneur as well. She was born in Mogadishu Somalia to her gynecologist mother Marian Abdulmajid and diplomat father stationed in Tanzania Mohamed Abdulmajid. at 18 iman was a student at the university of Nairobi and worked as a translator to help pay for her tuition and was discovered by famous photographer Peter Beard who was captivated by her long neck, high forehead, and gamine grace. beard "even leaked items to the press about her fantastical beauty, and exaggeratedly claimed that she was descended from African royalty and that he had "found" her in the jungle.
Another story alleged that she was a goat herder in the desert. When Iman finally capitulated and flew to New York, dozens of photographers greeted her at the airport. A press conference that day initiated her into the vagaries of celebrity and fame. "I was very surprised and offended that they could be so gullible to believe that all Africans come out of the jungle," Iman told Campbell. "Somalia is a desert"". she is also widely known for her work as Nefertiti in Michael Jackson's song remember the time. despite her sudden fame in modelling iman was also...