https://www.usatoday.com/story/news/2018/09/15/texas-board-drops-hillary-clinton-mandated-history-curriculum/1316956002/ -
Texas board votes to drop Hillary Clinton, Helen Keller from history curriculum
Ah yes.. Texas. The LONE STAR STATE. Where everything is supposedly BIGGER and BETTER
"The State Board of Education in Texas has voted to drop several historical figures, including Hillary Clinton, Barry Goldwater and Helen Keller, from the state's required social studies curriculum to "streamline" the material for millions of public school students."
Hmmm...
now why is this an issue....
https://www.nybooks.com/articles/2012/06/21/how-texas-inflicts-bad-textbooks-on-us/
No matter where you live, if your children go to public schools, the textbooks they use were very possibly written under Texas influence. If they graduated with a reflexive suspicion of the concept of separation of church and state and an unexpected interest in the contributions of the National Rifle Association to American history, you know who to blame.
When it comes to meddling with school textbooks, Texas is both similar to other states and totally different. It's hardly the only one that likes to fiddle around with the material its kids study in class. The difference is due to size—4.8 million textbook-reading schoolchildren as of 2011—and the peculiarities of its system of government, in which the State Board of Education is selected in elections that are practically devoid of voters, and wealthy donors can chip in unlimited amounts of money to help their favorites win.
here's the HEART of the issue:
The Republican-dominated board also tentatively approved restoring language, eliminated by one committee, referring to Moses in lessons about America's founding. After an outcry from conservatives and Gov. Gregg Abbott, the board also voted to reinstate references to "heroism" in studies about the Battle of the Alamo, a hallowed event in Texas history.
Hmm...
The article goes on to say:
The committee's had called "heroic," in reference to the battle, a "value-charged" term, according to the Texas Tribune. After Texas Monthly magazine published an article on the debate, however, Abbott called on Texans to contact their education members members to "stop political correctness in our schools."
Avoid "political correctness"..
" The publisher Holt, Rinehart and Winston was the target for the most changes, including the deletion of toll-free numbers for gay and lesbian groups and teenage suicide prevention groups. Holt announced that it would pull its book out of the Texas market rather than comply. (A decade later Holt was back with a new book that eliminated the gay people.)"
Hmm.
"Another organization Leininger has supported, the Heidi Group, sent out a prayer calendar in 1998, which unnervingly urged the right-to-life faithful to devote one day to praying that a San Antonio doctor who performed abortions "will come to see Jesus face to face.""
Political correctness huh??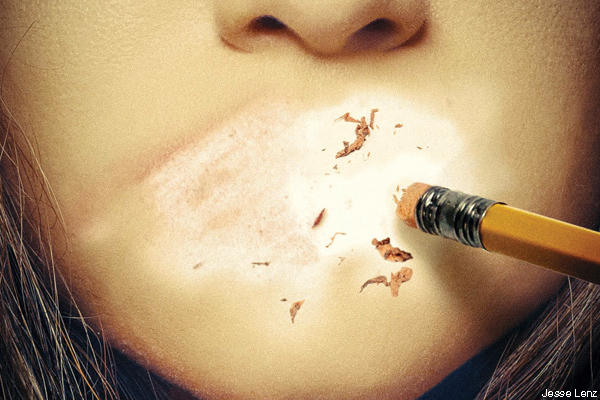 Why should ONE STATE DICTATE to the other 49 STATES what to teach the children. As it is we got news channels doing this.
---