I know the Right-wing script like the back of my hand, and all of the lies and tactics they use. The same tired transparent lies my 6yo wouldn't believe.
1. The democrats were the racists in the past!!!
2. The NRA has no race bias!!
Funny thing about that....
3. The Civil War was NEVER about slavery and racism!!!
https://www.rollingstone.com/politics/politics-features/the-history-of-white-supremacy-in-america-205171/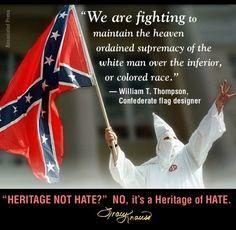 I love how they referred to blacks as an "inferior race". The truth is that nobody is afraid of, jealous of, or hates anybody that they actually feel superior to.