So after hearing enough BS at work I'd like to put a little reality check out there for black people and whites afflicted with the white guilt BS.
Note: if you're a common sense person, this probably isn't for you because you probably already know the facts herein.
1. Yeah, no, you're not being "hunted" by white people, Lebron James. You're just an idiot trying to convince people white people are evil.
https://ucr.fbi.gov/crime-in-the-u.s/2017/crime-in-the-u.s.-2017/topic-pages/tables/expanded-homicide-data-table-6.xls
https://ucr.fbi.gov/crime-in-the-u.s/2018/crime-in-the-u.s.-2018/topic-pages/tables/expanded-homicide-data-table-6.xls
https://ucr.fbi.gov/crime-in-the-u.s/2011/crime-in-the-u.s.-2011/tables/expanded-homicide-data-table-6
https://ucr.fbi.gov/crime-in-the-u.s/2010/crime-in-the-u.s.-2010/tables/10shrtbl06.xls
https://ucr.fbi.gov/crime-in-the-u.s/2013/crime-in-the-u.s.-2013/offenses-known-to-law-enforcement/expanded-homicide/expanded_homicide_data_table_6_murder_race_and_sex_of_vicitm_by_race_and_sex_of_offender_2013.xls
https://ucr.fbi.gov/crime-in-the-u.s/2015/crime-in-the-u.s.-2015/tables/expanded_homicide_data_table_6_murder_race_and_sex_of_vicitm_by_race_and_sex_of_offender_2015.xls
Please go feast your eyes on some real statistics. (some of these are from Trump administration years and obviously most are from Obama administration years.) The average year, African americans murder over twice as many european-americans as vice versa. (which is still unclear with how many hispanics and north Africans are counted as white.) If anything, White Celebrities should be posting about how we whites are being "hunted" by latinos and blacks.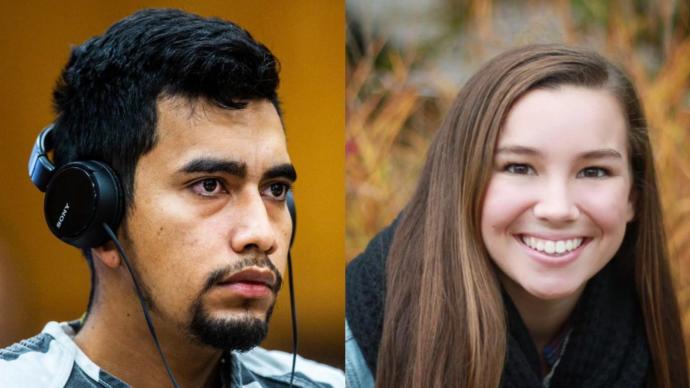 Now, I'm sure someone will go "nah that's biased information reported by racist sheriffs, etc." Which means i could just as easily go "the black on white murder rate is probably higher because of corrupt black cops in black cities." See how ridiculous that gets?
2. "Arbery's killers weren't arrested for months" wah wah. The hispanic man who shot Kate Steinle dead was acquitted of murder and manslaughter and only convicted of having the gun he used to murder her with. (it was recovered from the water where he pitched it.)
Now go ahead and post about how racist and evil this post is for talking about black on white crime. Equality, freedom of speech? Nah. White on black homicides must be condemned nationally as racist killings. Black on white crime? If you talk about race in those cases you probably deserve to be attacked by a leftist mob.
Anyway. Why were they not charged? well 1. public outcry makes a difference. A white person killing a black in the USA is like killing sacred cows in India, it's not a crime it's a capital offense against God and nature according to locals. 2. At first, prosecutors had no real evidence to say it was murder. You need witnesses or DNA evidence or film, etc. If all the witnesses to a homicideare saying "he tackled the guy, grabbed his shotgun, and it went off in the fight" then good luck building a case.
Was it murder or manslaughter? Maybe so, that's for a grand jury to see all the evidence and decide. Was it total idiocy? Yes. I used to work security and we were taught that citizens' arrest was only allowed if a felony was committed in your presence. And we were taught only idiots attempt to do felony arrests. The two idiots with guns were morons, and Arbery was a moron for trying to disarm them. If you're ever in that situation be careful, don't try to tackle someone for a gun, wait for cops, and then go file a lawsuit AFTERWARDS.
For a prosecutor to charge and get a suspect convicted, they have to obtain evidence and build a case. Literally. And no, that video does not at all guarantee a murder conviction because it misses vital moments that make a crucial different. Example: the idiots go confront Saint Arbery (who was just had just been running around in a house under construction looking for things to steal) and they point guns at him--then probably easy murder convictions for a prosecutor. If they drove up to confront Arbery and did not point guns at him or make threats, then it's much less likely a conviction will happen.