For those of you who haven't been to the Philippines yet or don't know where in the world it is, look no further, I will guide you how to get there and where to go once you land in this beautiful sun soaked country.
The Philippines is located in the south eastern part of Asia. From Canada, I have to take a plane from Toronto to Seoul, South Korea which takes 13-14 hours and from Seoul to Cebu or Manila, Philippines which will take 3-4 hours.
The travel seems long but I assure you, it's all worth it once you discover the 7,641 and counting islands the Philippines is composed of.
1. Your dollar goes a long way
$1 CAD is P39.
2. Language barrier is not a problem
As long as you can speak English, most Filipinos can communicate with you in English. All signs everywhere are in English.
3. Fresh and mouth watering food everywhere!
Everywhere you look is food, food, food. For $5, you can eat like a king. Have you heard of boodle fight? It's the military style of eating back in PMA (Philippine Military Academy, Baguio City) where food is served on a banana leaf and everyone eat with their hands. No cutlery? No problem. You will get to enjoy rice served with all kinds of Filipino dish. If you haven't tried Filipino food yet, you are missing out. Been to a fiesta before? The food and the beer are overflowing...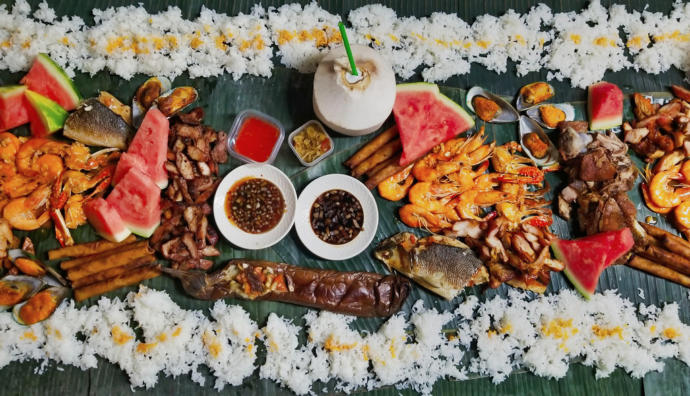 4. The Filipino people
We will give our guests our bed so we can sleep on the floor. That's how easy it is to put it. And we like to party!
5. Commute is easy
Travelling around won't be a problem. There are many cheap modes of transportation to take you places without making a hole in your pocket. There are tricycles, jeepneys, multicabs, taxis, Ubers, buses, kalesa (carriage) or just your feet. Traffic is just a pain in the ass literally.
6. The malls are gigantic!
The Philippines may be a third world country but it has some of the world's biggest malls. It will take you a full day to tour these malls. I have been to some of them (SM Seaside City, Cebu) and it is a work out. If you like to shop till you drop, check this out.
7. The beaches
The Philippines appeared many times over on the top islands in the world to visit. Palawan, Siargao, Boracay, Cebu are few of the islands you have to see in your lifetime. A picture will not do justice to the beauty of these islands.
8. Mother Nature
The Philippines has lush greenery and breath taking natural sights and sounds that will make your stay more enjoyable and unforgettable. To name a few, check out the great Tinuy an Falls from the South and Enchanted River in Hinatuan, Philippines. It has one of the cleanest waters in the world. The world's most perfect cone shaped volcano Mt. Mayon is found in Bicol, Albay.

9. Endangered Species
The Philippine Eagle is considered the largest eagle in the world with regards to its wing's span. You will also find one of the smallest primates in Bohol, the Tarsier.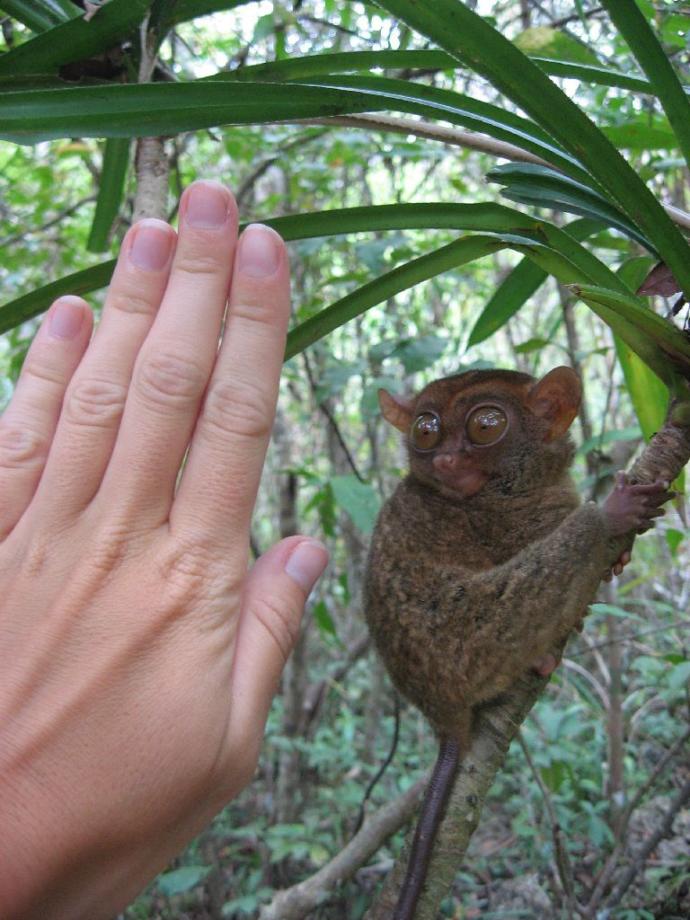 10. Never ending sunshine and romantic sunsets
They have their rainy seasons too but other than that, the sun always shines on the Philippines and sets to bring you a multitude of stars at night…
There are many other reasons why the Philippines should be your next go to destination on your bucket list but I want you to write them yourself once you have discovered the beautiful islands of the country I always call home.
Thanks for the time reading!
XOs Pinay_Ako