Hey y'all! I miss the interactive mytakes so I was thinking it would be cool if some of you took the time to share a miniature travel guide of a place you want to visit and things you'd enjoy doing there. #FeelFreeToList but if you don't its all good because I talk enough for the both of us and have about 5 places in mind that I'll eventually share.

So here's part 1 in which I want to talk about the things I want to do in AUSTRALIA.
When most people consider going to #TheLandDownUnder, its often Sydney and its lovely attractions that are the first to come to mind. I was tempted to visit after seeing Mary Kate and Ashley's "Our Lips Are Sealed" as a kid. I mean the opera house looks nice and all, but I prefer to go elsewhere.
What really catches my eye is the Gold Coast in Queensland, Australia! I'd love to check out their restaurants, beaches, and theme parks.
I guess I'll keep this shorter than usual, but one thing that I've always teken interest in is surfing. I enjoyed the tv show The Ultimate Surfer and would love to see some live action surfing!! I'd also love to take some surfing lessons. So i gotta check out some of the beaches in Australia!! I'd head to Currumbin or even take some pics under the Surfers Paradise sign. Besides, one beach that really catches my eye is the Burleigh Heads/Tallebudgera Creek. It looks so gorgeous.
And I don't know if you've heard of Whitsundays but I'm trying to get to what looks like an even bigger version of the above… Yep, that would be Whitehaven beach. I believe its a good 2+ hour flight away but I'm down. I mean look at this beauty. I just gotta watch out for those sharks that camouflage in with the sands.
As for the food, man, Australia makes America's burgers look small af lol! (And yet they say everythings bigger and better in Texas). You may have assumed I'd go over to the Gold Coast and snack on some bison, meatpies, fish and chips, vegemite, snake, gator or kangaroo. But I'm honestly just tryna stick with what i know.
I want to try the pizza at Vinnys or Tony's. I want some ribs from Milanos. Maybe eat a little Gnocchi Gnocchi. (I still can't pronounce that for crap.) I want a wholeass feast from House of Brews.
I want some steak from Bondi Grille or Glenelg! (Definitely can't pronounce that). I want some hot wangs from St Helens in Coolangatta Bar.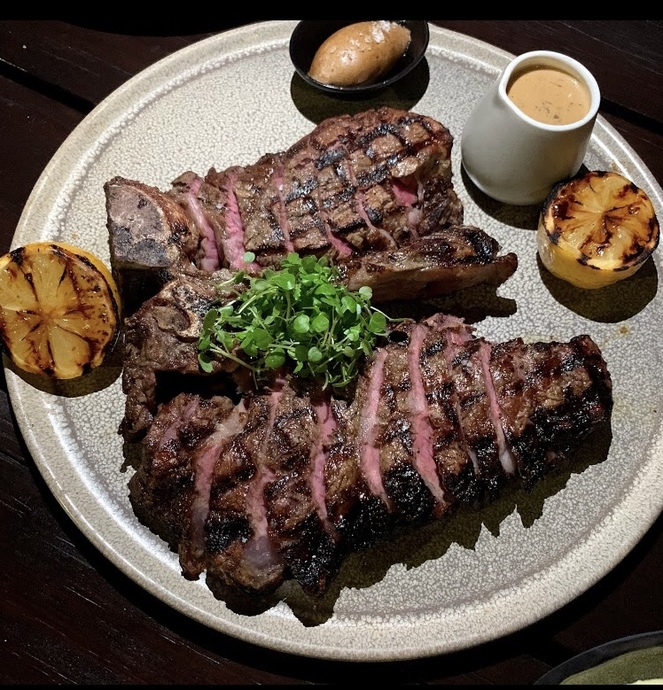 I want to buy the bigass messy burgers from Getta Burger (Shake Shack who?). And Brooklyn Depot has a whole spicy one with a dang syringe in it!!
Milky Lane in Surfers Paradise looks like a whole mood!! Its got such a hip style with rappers faces on the walls and even burgers inspired by them!!
But hey, Forget jetlag. I'm gonna be too stuffed to fly back haha. Okay so enough about food, I'm getting fat just talking about it. Now for the fun! I might not have made it to Orlando just yet but im certainly going to the Gold Coast for the theme parks! They have DreamWorld, Nickelodean Land, Sea World, Wet N Wild, and Warnerbros Movie World. They're smaller apparently but hey, if i can get food, beaches and parks in one then im down for it! And i can't forget the hot Australian surfers and their accents haha. But yea i'd love to go, I just need a coaster partner lol.
And yes my name wouldn't be Desi if i didn't mention going out of town to try out another casino. So if I go to the Gold Coast, I must head to The Star!! But for now, thats all folks!! Stay tuned for the next #DizzyDestination 😜😃🙌😝😋