After Rihanna I couldn't believe people were still loving this nutbag...but even after what has come to light in the past few days...it's mind-numing that (mostly - because he's famous anywhere else just for beating up Rihanna) Americans can and do still support this - probably mentally unstable - person.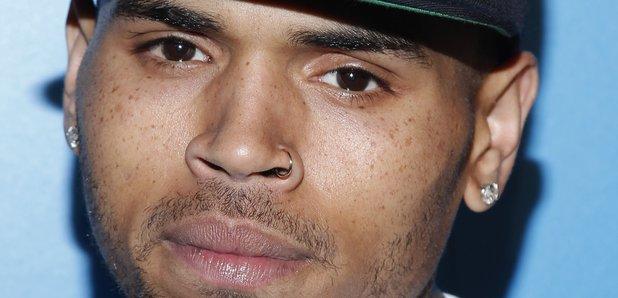 Karrueche's restraining order on Chris Brown has been the talk of the town. He has threatened her with killing her, and not only to her, but he vowed this to other people in his circle of friends...so she got a restraining order on him - including restraining him approaching her mom or her brother. He has beaten her up on many occasions...yet she stayed with him... Stockholm syndrome anyone? Yeah.
Punching your girlfriend in the stomach...pushing her down the stairs, yeah, that's a real man!
Look how tiny she is!
Why are we still supporting this crazy, aggressive person? Do you honestly feel that his 'talent' surpasses his bad traits which hurt everyone around him [physically, but also mentally - even the ones he didn't beat up]?!
After the breakup he followed her around, stalked her, tried to get in the car with her many times... He doesn't have a conscience, a filter not an IQ higher than 90...
Wake up, people! We don't want this kind of a person being an idol or a role model to our children!
P.S. I'd get that poor baby away from him too...
P.P.S. My apologies for the ones in love with this monster...the truth must hurt.