Break-ups are tough for everyone, even for movie stars. Lucky for the single folk, romance has proven itself a great topic and plot for movies of all times. The following films range from comedic to dramatic, all while keeping in mind the relevance to its favored viewer-the newly single.
War of the Roses
"Once in a lifetime comes a motion picture that makes you feel like falling in love all over again. This is not that movie." The tagline says it all about this 1989 comedy starring Michael Douglas, Kathleen Turner, and Danny DeVito. In this thriller, a married couple tries everything to get each other out of the house in a dirty divorce.
High Fidelity
This film's got it all: comedy, drama, music, and romance. With a cast of John Cusack, Iben Hjejle, Todd Louiso, and Jack Black, the group tells a story of a record store owner as he looks back on his "top 5" breakups.
First Wives Club
This movie was made for the ladies. Comedy ensues when three divorced women, played by Bette Midler, Goldie Hawn, and Diane Keaton, plot payback on thee husbands who left them for younger women.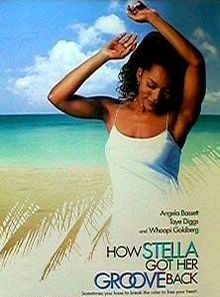 How Stella Got Her Groove Back
Starring Angela Bassett, Taye Diggs, and Whoopi Goldberg, this dramatic romance lives up to its tagline, "Sometimes you have to break the rules to free your heart." While the morality of this film may have been forgotten, viewers can drool over the Jamaican Island scenes and Diggs, of course.
Bridget Jones Diary
Renee Zellweger tells the story of many single women in this romantic comedy while she searches for love in a year in which she keeps a personal diary.
Eternal Sunshine of the Spotless Mind
This movie is more dramatic than romantic, but above all, it's unique. Jim Carrey and Kate Winslet star as a couple who undergo a procedure to erase each other from their memories after they breakup. An interesting twist occurs in the lessons they remember.
Under the Tuscan Sun
While on vacation, a newly divorced writer buys a Tuscan village in hopes it will be the start of a change for a better life. Diane Lane and Sandra Oh star in this comedic, dramatic romance which was nominated for a Golden Globe.
The Way We Were
This 70s dramatic romance starring Barbra Streisand and Robert Redford tells the tale of two lovers involved in a wonderful romance but their political views drive them apart.
Casablanca
This infamous 40s film starring Humphrey Bogart and Ingrid Bergman deals with a "date with fate." Set in the early days of World War II, an American expatriate meets an old flame, which brings forth complications.
Pride and Prejudice
Based on a novel by Jane Austen, this dramatic comedy is based around the coveted wedding day. When the Bennets try to find suitable husbands for their five single daughters, pride and prejudice complicate the relationships.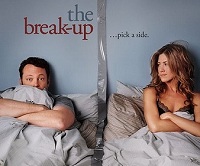 The Break-up
After a break-up between a Chicago couple played by Jennifer Aniston and Vince Vaughn, the real feud begins when they try to decide who will keep their condo. Comedy ensues when each side attempts to force the other out.
Hopefully a few of these films perked your interest and can sit well you're your next helping of Ben and Jerry's. While these movies can help mend a broken heart for the short-term, they are just a start. After all, surely you have a set of comforting films to watch when you need a pick-me-up.
Alison Chace is the creator of Wake Up To A Break Up. She is an actress and TV host, who lives in New York City.
---