Scarlett Johansson vs. Alexandra Daddario: Who's hotter?
Who's hotter between SJ & AD and why?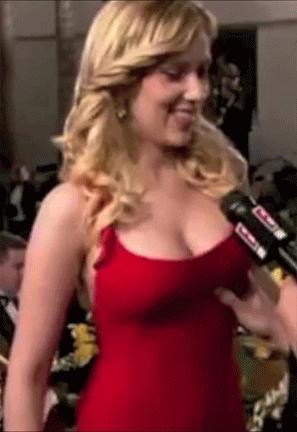 Updates:
---
Most Helpful Girl
Most Helpful Guy
I think Johanson is magnificent and have sex appeal but I find Alexandra more pretty in face and gentle in general
If I have to choose I would have Alexandra, tho both look good

Scarlett Johanson I think Alexandra is mor eon the pretty side

I think they're both pretty but I gotta go with Alexandra, even though she can't really act.

Alex hands down. Her eyes are so pretty.

As of right now id say Alexandra Daddario.

Scarlett Johansson. She has a prettier face.

Alexandra's eyes are fuckin incredible.

Sj because women looks beautiful with bigger boobs

It think Scarlett is cuter and has a better body

Scarlett Johansson

i think alexandra has incredible eyes and beautiful face and smile.. and of course a great rack. but i think scarlett johansson has a better body and a face that is either on par or just slightly less amazing compared to alexandra

SJ, maybe just because I have seen her more frequently!

Holy shit Scarlett Johansson is blowing my mind 😂😂

Tough choice. Both have awesome breasts and pretty faces. I don't know if I could decide. I'd take em both :)

Meh... for either. I'm a brunette fan, but hmmm... just not doing it for me.

Alexandra is gorgeous. I had a crush on her since the Percy Jackson films.

The 1st chick is the prettiest. The 2nd one has a pointy chin and flat body.

I like Alexandra a little better and her big blue eyes

Not a fan of Sj, so I'm going with the other girl.

Scarlett's she's a fucking beauty

I wanna have sex with both of them lol

I'm going with Alexandra.
Click "Show More" for your mentions
Select as Most Helpful Opinion?
You cannot undo this action. The opinion owner is going to be notified and earn 7 XPER points.