1. Knotted Ponytail
Depending on how you feel you can keep your hair dry or slightly dampen it with some type of conditioner or holding product before you get started. This style usually takes 5-8 minutes. Separate your hair into two sections, then take one of the sections and tie it into a knot. Split the other section of your hair in half and combine it with the ends of the knot created. Use the two new sections and tie one final knot, and use a Ponytail holder to hold it in place.
2. Double Buns
This hairstyle sort of gives me a 90s vibe. What I like about this style is that you can put your own glamorous twist on it if you don't want just to plain ponytails.
For example, you can add bangs or even leave half of your hair down.
3. Color wraps
This hairstyle is a quick summer hairstyle that I recommend for those who have a natural curl to their hair and they prefer to wear their natural hair texture. Or if you have straight hair you can curl your hair if you want.
You just simply put a few ponytails in your hair and and leave a bit of your front hair out and use any color thick Ponytail holders that stand out. Twist the ponytails and flip them flat on your head in place.
4. Beach Waves
There are many ways this style can be done. Even if you have naturally wavy hair it's important that you have some kind of anti frizz serum or a conditioner or spray. Depending on how big you want your waves you can braid your hair overnight on French braids or flat twists.
5. Messy bun
Depending on the accessory and style of the bun, this hairstyle can work at any place.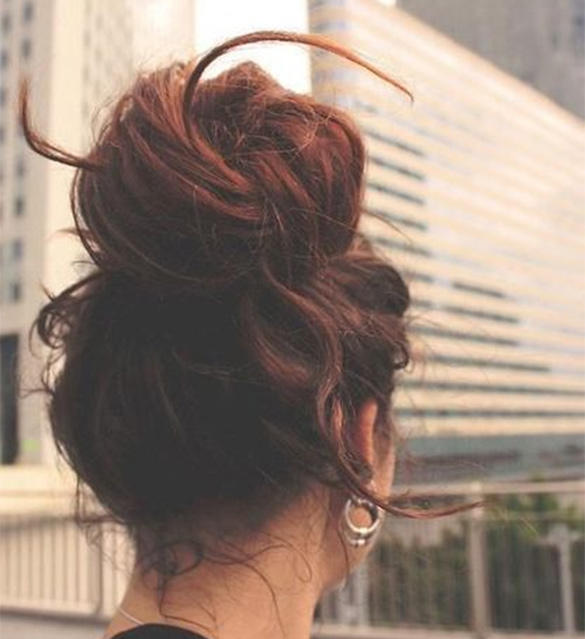 ---