6 Personality Traits That Girls Like in a Guy!
This was my inspiration ( :
Not to generalize, everyone has their own opinions. Girls are all different so some of these may contradict themselves.
Not Caring about Her
Ask questions! It shows you care about who she is as a person. Don't only answer questions and don't look at your phone the whole time she is talking. It is insensitive and hurtful. Don't make zero effort to hang out with her, or else it shows that you don't even have an interest in her.
Not Caring about Himself
Please don't have long dirty nails, ew. Please don't give zero fucks about how you look. Yeah, nobody is perfect, but wearing stained t-shirts and sweatpants every day is a turnoff. Tie your shoes and especially look presentable on a date. And TAKE CARE OF HYGIENE! Guys who smell like literal asscrack are the worst. Please shower, please wear deodorant. It's so quick and easy but makes the largest difference. You don't have to smell like flowers, but don't smell like a dumpster.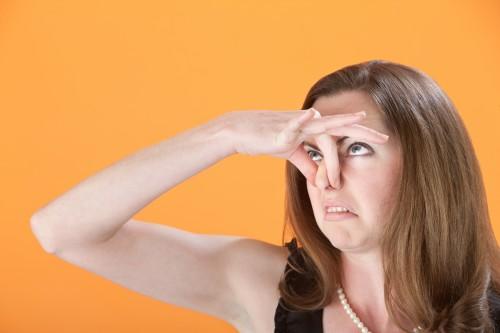 (I love stock photos)
Being Emotionless
Can you laugh? I mean, people aren't always funny but if you never laugh at anything anyone ever says, it seems like you hate them or just have no sense of humour, which are both unattractive.
Disrespectful
Don't push your girl around. Don't insult her for jokes. Don't call your ex crazy because everybody knows that calling your ex crazy is almost the same as calling all women crazy when you break up. I stay away from guys like this. Also, don't compare her to other girls. It is incredibly hurtful most of the time, even when it is supposed to be a compliment. Saying that she is different from other girls because she likes sports or video games or something is a turn off because usually it isn't even true, and secondly, it makes us feel singled out and bizarre.
Being Boring
Don't talk about one thing that literally doesn't matter. If there is only one topic for every conversation you have, something is wrong. It's awesome that you like that topic and have a passion for it too, but it is boring and seems like you have no other hobbies or interests. Stay away.
A few others that aren't long enough for a whole paragraph:
Acting differently toward her in front of your friends, laziness,terrible fashion, ignoring on social media(leaving texts unread, etc), not being able to have smart conversations, judging her for eating something unhealthy when you are really into fitness, trying to be too cool, being selfish, being self centered, and other general bad traits.