I was just thinking about this the other day.
The MGTOW or "Red Pill" movement is gaining a lot of steam lately and more and more guys are saying, "to hell with women." I totally understand where they're coming from; I have male friends who say they're so terrified to approach women for fear of being accused of doing something terrible or even illegal, they just can't risk it anymore. And I've noticed most guys who come up to me are like timid little mice, just waiting for me to flip out and call the cops because he looked at my legs or something.
So yeah, I understand it. I do believe feminism has gone waaaay too far and being an egalitarian, I firmly believe in equal rights for all, not preferential treatment of any kind. At the same time, let me add that a LOT of MGTOW guys I've come across do seem to be little more than butt-hurt losers who, instead of stepping up their game, have decided to just scream "I quit!" like a petulant nine-year-old and blame all the world's ills on women. Sorry, had to get that out of my system. ;)
Anyway, what's the consequence of this? Well, it's obvious, isn't it? Women are just sort of shrugging their shoulders and going, "well, fine. You don't need us; we don't need you." And these days, given all the strides females have taken over the years (yeah, they exist), there really is no reason for a woman not to be successful and happy on her own. No reason whatsoever. Women are attending and graduating college at a higher percentage than men, women are occupying more and more management positions in the workforce, etc. We CAN do anything and frankly, we ARE.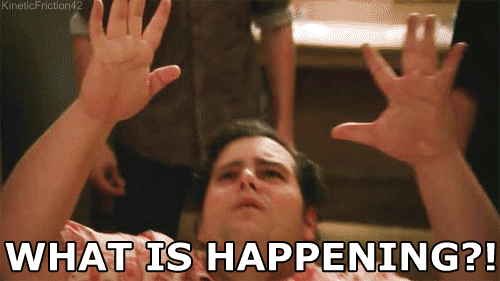 But isn't all this...kind of sad? I mean, if we all just hate each other and blame each other, and men go their way and women go theirs, what's left? Hell, the only people getting into relationships will be homosexuals, right? Nothing wrong with that, I suppose, but men and women just keep driving a wedge between the sexes and it doesn't bode well for the future. The problem is that separation and blame doesn't really solve anything. MGTOW is fine in principle but there are elements of escapism and defeat in it, just as there are in any woman who resolves never to marry or even date. It's giving up, isn't it?
The worst part is this is all affecting the young people. YOUNG people are giving up. WTF is that? The entirety of your adult life is in front of you and you've already sworn off women (or men)? And you think there's nothing wrong with that? If all we have left is a bunch of MGTOWs and WGTOWs, the world is going to become a very dark and bitter place...I mean, darker and bitterer than it is already. :(