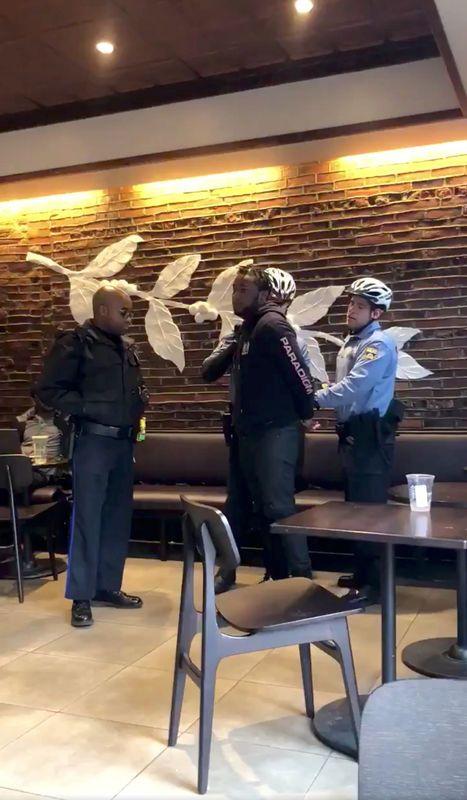 The Call that Started it All
On May 29th, Starbucks is going to close its stores for the day for racial-bias training after the arrest of two black men following a 911 call an employee made. Men arrested on the basis of their race. I was outraged when I heard this and had to go on multiple reliable news websites to ensure that it was indeed 100% true and found nothing about the incident excusable.
An Implicit Norm
I was drawn to this because it is clear that there is tension that could resinates in any person of the African American community when just going to public places. You just don't know if you will be viewed as anyone else or as a potential threat. This feeling should not resinate in anyone, yet the news keeps giving good reason to stay worried.
What is Starbucks Going to do about this?
Starbucks is going to offer training but it is clear that it is not because they genuinely feel remorse for the gentlemen regarding the incident and any terror or racial bias they might have felt, rather they merely see it as a fact they can bring up in court to hopefully come across as a company trying to improve or seem better in the public eye, keep customers coming and publicity positive, dust any wrong doings under the rug of protocol.
Who is really to blame?
The real problem is the manager who was in charge at the time of the incident who was dismissed. The men did nothing wrong, they stayed calm and just behaved like, well, people.
A Witness Statement Brings Once Overlooked Discrimination into the Limelight
The Twitter post of a person who video taped the arrest and was a witness of the men not doing anything that a group of white men wouldn't have done, is quoted below. They explained they were waiting for a friend and a white women commented that she was just sitting in Starbucks at the same time not waiting for a friend, just sitting there buying nothing and intending not to buy anything:
The police were called because these men hadn't ordered anything. They were waiting for a friend to show up, who did as they were taken out in handcuffs for doing nothing. All the other white people are wondering why it's never happened to us when we do the same thing."
Thank you for reading ☮︎✌︎❤️
---