A man is accusing Starbucks of age discrimination after he says the coffee chain banned him from a store in Washington state after he asked one of its teen baristas on a date.
The 37-year-old man, who will not identify himself because he hasn't been charged with a crime, told CBS News that he was at Starbucks on Main Street in Downtown Spokane and wrote a note asking a 16-year-old barista out for dinner.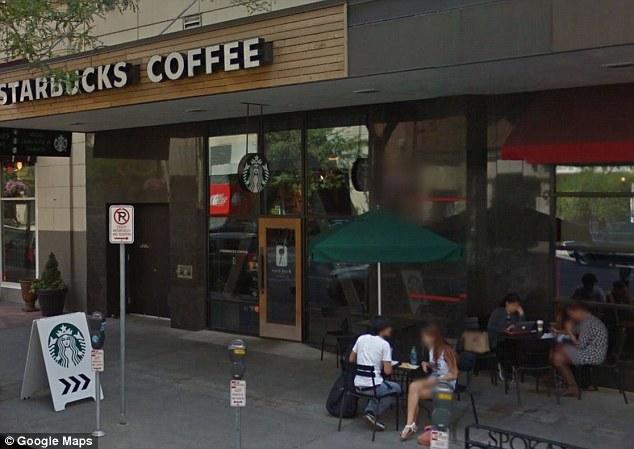 'I was flirted with by a barista. For some reason she thought I was funny. Said I was funny. So I gave her a note to see if she'd be interested in dinner', the man wrote in a public Facebook post that has since gone viral.
He said he returned to the Starbucks the following day and a Spokane police officer told him he was banned from the location.
Spokane police said businesses are allowed to refuse service to anyone who is causing trouble or being disruptive for as long as they see fit.
So, Starbucks was legally allowed to ban the man from that location. But he says he's being discriminated against because of his age.
'I know the female Starbucks barista was of legal age to date. I broke no laws. I merely took a chance with my heart. I'm tired of hearing the word "creep" as any black person or gay person is tired of hearing certain words. I have a whole webpage dedicated to age gap love', the man wrote.
He asked people on Facebook to contact Starbucks and complain, but his call-to-action was met with some opposition.
People commented on the Spokane Starbucks' Facebook page, mostly praising the business for banning the man from the location.
A Starbucks spokesperson said the company supports how the business handled this situation.
'We have no tolerance for any such inappropriate behavior or harassment, and we will continue to support our store partners and local authorities investigating the situation'.
Select age and gender to cast your vote:
Updates: