If you were a good partner and didn't cheat, use or manipulate and want to make a last attempt to communicate with your ex then read on.....
A lot of people will say "move on" , "give it time and you won't even care"..well that is not realistic when it comes to your own heart and an outsider cannot understand how you personally love that person.
If you truly love your ex then the above means nothing and if you're anything like me then you'll be thinking...
Could I have done more?
I can't just walk away without making one last ditch attempt?
What if they're not reaching out because they think I hate them?
Do they love me still?
Do they think we can work in the future?
Some of my other myTakes are conflicting to this and here's why... As I was in the midst of post break-up and I was riddled with hurt, pain and resentment and my head was all over the place I had a game plan to get over him, to heal and to even get him back. I read psychology books and used my past counseling experience to think of a strategy. I realized that is not realistic and is playing games.
Once the dust settled and I was thinking clearly I realized I truly love my ex and not for my own selfishness. If you genuinely love your ex and and want to give it a one last ditch attempt then I want to share what I did....Even for your own sanity to know you did all you could, but with dignity.
You've heard of it everywhere on the Internet and it is vital. Go No contact with texts, calls, Facebook everything for as long as you think is necessary. But how long should I do no contact? I thought no contact was to get him back as the hundreds of websites will falsely claim. It is not, it's for YOUR clarity. Only you know how you feel and the relationship. The below may help to give you an idea.
A. You had a lot of fights so they ended it.
In this case I'd give it a minimum of 2-3 weeks before texting him/her. Possibly 4 weeks if the fights were extra nasty.
B. They ended it because they lost feelings for you.
In this case I'd give it 4-6 weeks of no contact. When your ex broke up with you they lost attraction for you. If you were needy or clingy then it is vital you go longer with no contact to not be dependant on them. You need that space for yourself to stand on your own 2 feet.
C. They left you for someone else.
In this case I'm sorry to be the bearer of bad news but No contact should be indefinite. DO NOT CONTACT THEM WHATSOEVER. you need to let their new relationship run it's course and leave them alone with dignity.
D. Any other reasons are variants of the above.
ALL of above no contact periods should ultimately be until you feel better, are thinking more clearly and have ACCEPTED ITS OVER. if you haven't come to this point then you need more time.
If you've realized it was infatuation after no contact then great...
If not and you realize it was love and you need to make one last ditch attempt then keep reading...
2. What to do after the no contact period.
Once again, a lot of people will say don't contact your ex if they broke up with you. Your giving them the power etc ...post break up my ego was hurt and I thought "yeah, he can contact me if he wants me, screw him"... Then my heart ached after I stopped being angry and the dust had settled and I realized that I wanted him back not for my own selfishness, ego or to be the 'top dog' but because I love him.
A RELATIONSHIP IS A BATTLE OF ATTRACTION AND POWER BETWEEN 2 PEOPLE.
TRUE LOVE HOWEVER, THERE SHOULD BE NO BATTLE FOR POWER OR EGO. IF THERE IS THEN IT IS NOT LOVE...So put your ego away, just for now.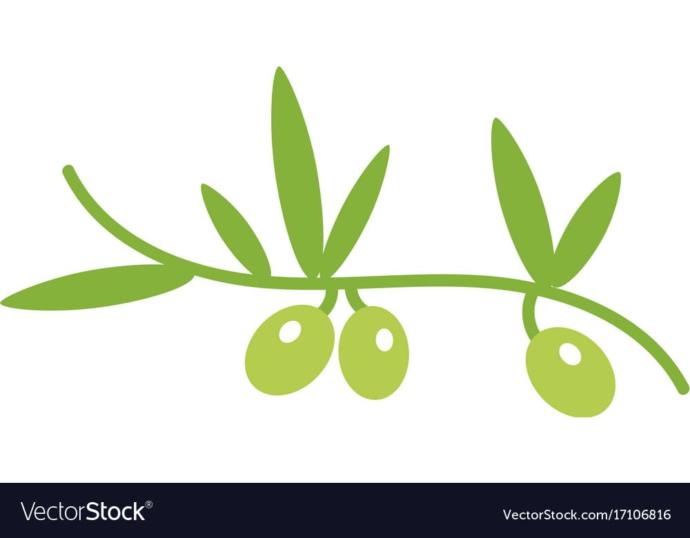 3. I call it "the olive branch effect".
Send a text after the no contact period, but most importantly WHEN YOU ARE READY FOR A NEGATIVE RESPONSE.
Like I said...
*if your expecting him to come crawling back it's for YOUR ego. Then your not ready.
*If you think this is a game plan to get him back then your not ready.
*If you expect him to come back and are not prepared for a negative response then you are not ready.
THE TEXTS....
Your ex may still be angry/ upset. The purpose of the text is to 'embed' good memories and good feelings about you where negative ones currently are.
💔 💔 💔 💔 💔 💔
*Do not apologise unless you have something to apologise for.
*Do not ask how they are.
*Do not tell them how great your doing.
*Do not tell them how you feel...its too soon.
*Do not try and spike jealousy..It may backfire.
*Do not be petty or forceful.
A. EXAMPLE TEXT:
"Hey ....., Just found out that Beyonce has a gig soon. I know how much you liked her when we saw Jay-Z. That Crazy in love song is amazing.
Just wanted to let you know :) x".
The purpose of this is..
*To show that your thinking about them without being too direct.
*Your reminding your ex of a good memory you shared together.
* Your letting them know that your considerate of them by knowing what they liked.
* Your not backing them into a corner by asking questions. They do not need to respond, therefore they won't feel pressured by you.
*Your not coming across as needy as this has no relation to the break up, relationship, how you feel.
B. EXAMPLE TEXT:
"Hey ....., Just went to that restaurant I always told you about. Turns out they're opening a new one soon OR closing. I know you'd love it there. You should go some time OR go before it closes :) x".
* This one's similar to the other one except it's engraining into your ex's mind that they are missing out on an experience they could of had with you.
USE THIS ONE WITH CAUTION:
* This has some tiny hint of jealousy in it because they'll wonder who you went with but not in a petty, malicious way... he'll wonder if you went with family? Friend? A guy?
Where as, if your ex is the jealous type be careful with this one. You know your ex, so you know his/her thought pattern.
*This one has 2 options. Be truthful, DO some online research first.. see where you and your ex talked about going but never did before the break up. Tell them you've gone to a place and recommend it.
4. Your ex's response
A. Put your phone down, do not send another. Do not check if they recieved/ read it.
Delete their number and leave it.
B. You now need to give your ex some time to remember the good memories/ things about you and forget the bad. This may take days, weeks or months.
C. You can now move on knowing at least that you did everything you can. If your ex doesn't contact you then it was just not meant to be.

5. The bottom line
I've seen many help pages on "get your ex back". This isn't what I'm saying... If you love your ex then you want them to be happy with or without you.
This is a last ditch attempt at opening the lines of communication without being needy or desperate.
If your not ready to accept that it's over or for no response from them at all then do not reach out.
If your waiting for a response then you probably want them back for your own selfish needs.
AS I SAID.. THIS IS A LAST DITCH ATTEMPT AT OPENING THE LINES OF COMMUNICATION. If they don't want to communicate with you then you have your answer for sure. But do not wait for their response. YOU ARE WONDERFUL AND if the person you love can't see that then they are not for you..It is as simple as that.
💜 💜 💜 💜 💜 💜
BE WHO YOU ARE, No need to play games... remember you love them and if they don't respond or reach out after the "olive branch" then they do not love you and you can move on to someone who will love you wholly and completely.
At least you'll have no unanswered questions of where you stand. You'll know for sure but by keeping your dignity and integrity and can carry on being the loving, amazing person you are x