My personal journey...
Here goes! I wouldn't describe myself as drop-dead gorgeous. In fact, I simply take care of myself. Hair, makeup, nails, dressing up, fit body and with a smile on my face- pretty much always. To the public eye, I am the sweet, innocent girl with a great sense of humor, and an easy going personality.
It all began in high school. My best friend Tina had her heart broken by a guy who was dating her and 4 others! She didn't know at the time, but when she found out...for some odd reason she wanted him more? I watched from the sidelines, girls talking about what big "players" boys are. Girls getting stood up, toyed with and treated like they are the flavor of the month...
In fact even movie culture and TV shows portrayed males as the usual cheaters and players. I found it funny.
I entered college and started dating. I wanted a boyfriend and was surrounded by lots of males, and it wasn't long before it all spiraled out of control.
I remember one evening I had agreed to coffee with a classmate; he was cute and I was looking forward to it. Alternatively, another classmate of mine had also asked me out the same evening. The thought of options and plans made me excited, so I scheduled one after another. It was exciting!
The first guy was super funny, but the second was extremely intelligent. I just couldn't believe how comforting it felt to see different attributes from different people.
I got my first "playing" high! AND I LOVED IT! It wasn't long before I was scheduling several dates a night! It was so fun to come home from a date, change and then head out for another adventure! I mean some nights I had to have 2 dinners, or see the same movie twice in 1 week, or even have to go to a different part of the city so I wouldn't be spotted by my previous dates. It was so exciting!
Guys would try to make me their girlfriend but I just blew them off and acted unattainable. And WOW did they pursue me even more, it's like I was on top of the world!
In my second year of college, I met a guy and he was different. He was a gentleman and actually seemed to possess all the qualities I look for in a guy. Two months in we were official, things were going great- until the fights started to happen a year in. We would break up and get back together every week! And that's when the old me came back. I started to date again, in the midst of my crazy so called "relationship".
I was seeing my "bf" and 2 other guys that I liked. I would hide my phone, worry about being seen, watch what I say and ultimately it would all come to an end. I cared about my "bf", and had hopes that he would be the same person I met again. I didn't want to let go of the comfort. Meanwhile, the other guys provided me with what my boyfriend didn't. One was a stockbroker and would take me on expensive shopping sprees and dinners, the others would be at my beck and call and would follow me around like a puppy...... and it was just so tempting, I never really thought about my next move.
A few months later, it all came to blows. My suitor dropped me off at home and I gave him a hug goodbye. As he drove away, my "bf" jumped out of nowhere and proceeded to question me, about who that was. I was taken back and before I could say a word, he grabbed my phone and saw the text messages. I could see the pain in his eyes. He smashed my phone on the ground and drove off.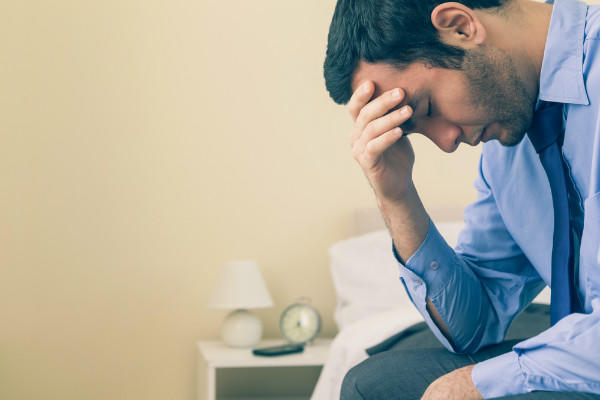 This was the first sign...that what I was doing wasn't a game for everyone. It was fun for me, but people have feelings. What was I doing?
It was spring break and I took a few days to spend alone. I thought about the two guys I was seeing. And where was it all going? Nowhere. It was a matter of fun and convenience.
Exactly one month in, I told both that I'm seeing someone else (which was the easiest way I could find getting out of this mess). Eventually even my "bf" came back to try and make things work. I said "no".
This whole experience changed me. I went from being a kid that wanted to have fun and didn't care about people's feelings, to someone who finally decided: I CAN'T. The stress of it all made me focus on things like myself.
Today I am living with my current boyfriend of over 3 years. I am loyal and dedicated to him. Unfortunately, a big part of me misses the fun and games of dating so many people, but it's time to grow up. At the end of the day, I filled a void with meaningless dates and people, but at the end of the night, it is me who wasn't pleased with myself.
---