1. She is American girl



2. has a strong dislike for fat people
Laurel destroys Big East

(Link to her literally destroying Big Easy while in a hot tub and humiliating him for being fat and ugly)

3. If she likes you she will have your back if people are picking on you or get into a fight with you.


3. likes to party, and her ex-bf is jordan.

4. Is 6'2 and one of the most physically dominant and powerful women on the show. One if not the best female athlete on Mtv's the challenge.

5. Has won over 200k on the challenge and became champion.

6. Wants someone she does not have to baby sit and coach and carry for the whole relationship. You need to have your shit together and no what your about.

7. Likes to watch the Bachelorette and a lot of HGTV shows like Property Brothers, House Hunters, Fixer Upper… she love home designing and can watch for hours.


8. She didn't have sex until she was 22 (born 1985). She was a National Collegiate Scholar and had her tongue pierced twice in college.

9. She has a low threshold for bullshit.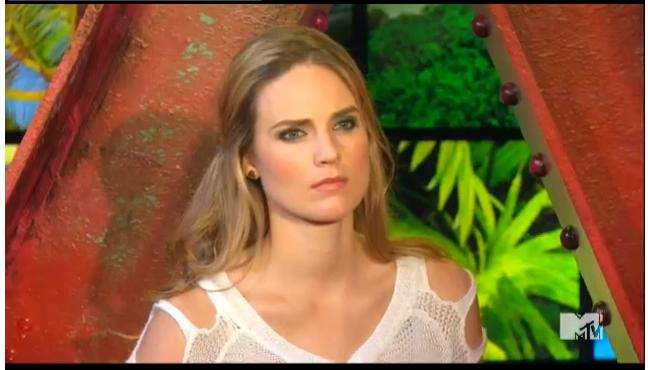 10. She never forgets people who do her wrong and will hold a grudge.

11. Hates going to the gym because she finds it boring and the machine makes her want to run the other way. Prefers to do beach volleyball, running and yoga. She also has a dog.


12. Favorite song (2pac-changes)



13. Is a singer and actress. Currently living in Montana in mountains working with horses and relaxing.


14. You really don't want to piss her off.

25%(4)31%(10)

Vote

38%(6)

75%(12)69%(22)

Vote

62%(10)
Select age and gender to cast your vote:
Updates:
---