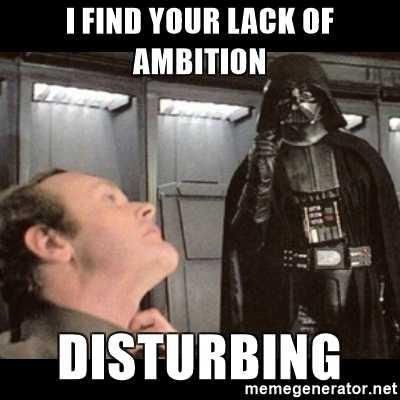 Select age and gender to cast your vote:
Updates:
Just to clarify I don't mean to the extreme of staying home all day more like being content with a low end job. Personally it's a turn off I need a travel buddy someone I can see the world with. Not a broke hoe!
The vast majority of people lack ambition the numbers in the polls don't add up. it makes me wounder how many how voted deal break/turn off lack ambition themselves or just want a guy to take care of them. Be honest with yourselfs!!
---
Most Helpful Girl
Most Helpful Guy
Women who are looking for a potential spouse are usually looking for a man with ambition because they want to know that he will be able to support the family when she is at home taking care of the children. Living the rest of your life with a guy whose greatest accomplishment is reaching Level 25 on a video game doesn't sound too exciting!