Math, an academic subject that is both fascinating yet frustrating at the same time. The world runs on math, everything humans have achieved in science and technology has at least some elements of math in it from basic math problems to the more sophisticated formulas. Which is why math is a key subject in academics that can't be worked around in college and thus math can be a road block for many students as I've mentioned before here. No disrespect intended but one of the reasons for math being a roadblock for many students is that unfortunately many(not all) math professors don't know how to properly teach math as indicated by the high fail and drop rates in higher math courses. So many changes to the system have been implemented from new laws removing remedial math requirements to alternative math courses designed specifically for students who struggle with math. There are also many people(myself included) who think higher level math courses should be replaced with more reasonable alternative courses for non stem majors. One of the problems is how many math professors teach in a way that only works for the few students who are exceptionally good at math. Here are ways math professors can teach that can help improve success rates of their students.
Note: While this is primarily for college math professors, K-12 math teachers can benefit from these tips as well.
1.) Be detailed but simplified in explanation: Some professors are either too vague when explaining problems, very detailed but confusing or both. When explaining how to do a problem be sure to thoroughly explain the problem but simplify the explanation as much as possible because remember not every student is as passionate and knowledgeable about math as you are.
2.) Only give homework for stuff that will be on quizzes and tests: One of the most frustrating things about many math courses is that the instructors will assign homework on items that weren't even thought in class or aren't even on quizzes or exams. This causes cramming which causes material retention to be much harder since students have to invest more time and energy in stuff they don't even need on the quizzes or exams. In many cases the stuff they do retain isn't even on the exam.
3.) Work out at least one example for each problem in the class work: I've lost count of how many math professors do a few problems on the board/projector yet stop midway and say "okay for the next 5 minutes do the rest yourselves". When this happens the instructor will pace back and forth through the isles while students act as if they are actually doing the problems since they don't know how to do them. It's even worse when the professor says, "alright moving on" without even going over the example problems. And then when the class work comes around, the students don't know how to do many of the problems because the professor failed to go over the examples or didn't teach how to do every type of problem within the section. Instead be sure to go over every example and also include at least one worked example for every problem in the section.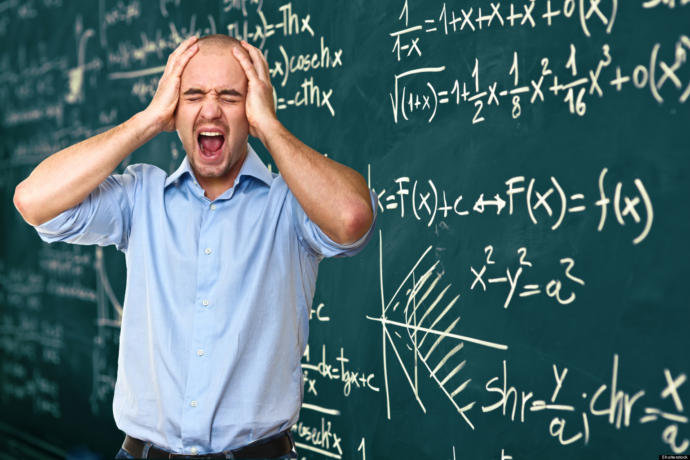 4.) Study guides should be study guides: Math study guides are notorious for simply being packets of unsolved math problems. How is the student expected to study when the study guide is blank? For starters the study guides should only have material that will be on the exam. Study guides should already be completed with all the steps included so the students can use the study guide to help them review the material they are struggling on.
5.) Give out practice tests at least 2 weeks prior to the exam: Quizzes are poor indicators of how much the students have learned thus far since they are relatively short and don't include all the material they've learned so far. Instructors should also give practice tests to the students so they can practice for the exam and see how ready they are for the exam. Of course these practice tests should only have material that will be on the exam and the material should be arranged in the same order that the material will be arranged in the exam. That way students won't get any unwanted surprises during the exam.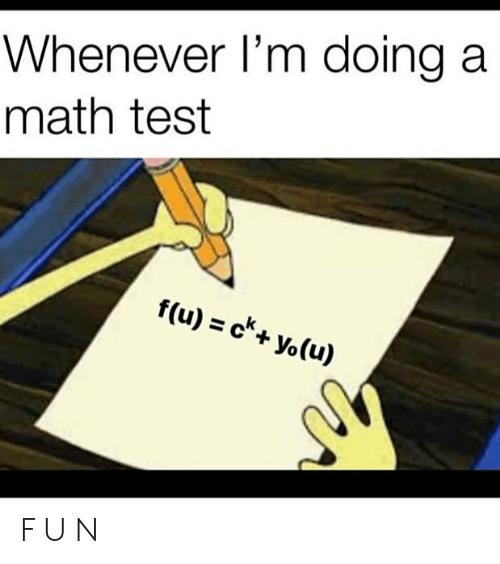 6.) Use digital programs wisely: As digital technology continues to expand it's influence over teaching by replacing written homework with online homework and paperback textbooks with digital copies. Be sure to use such technology wisely by selecting programs that are truly competent enough to help all students succeed. Because like all products, certain programs are completely useless while others are very good. When selecting a program for your students to do their homework on, be sure that the program gives a worked example for each problem, be sure that if the program isn't free that it isn't too pricey and be sure that the program is easily accessible outside of school.
7.) Give students breaks: In certain places professors who teach courses that two hours long or longer are legally required to give students at least a 10 minute break. Not giving your students breaks can cause students to become jittery, fidgety and lose focus. Students need breaks so they can go use the restroom, take care of emergency calls, have a snack or even get a few minutes of shut eye. Please be courteous and respect your students need for a break.
8.) Be approachable: Due to the intensity of math, it's only natural for students to have questions. Be patient and remember that your students are not experts like you and many probably wouldn't take the class if they didn't have to. Leave whatever personal matters you are dealing with aside and focus on helping your students get the highest grade they can get. Don't be rude to your students and make it clear that you are glad to answer any questions they may have about the subject.
Conclusion: Overall you as the professor should be collaborating with the students not be at odds with the students. There should be good chemistry and understanding between you the professor and the students. Be organized, be thorough yet easy to understand, be specific with your subject material, only give students subject material they'll need for the exam and be sure to give them enough time to study for the exams. Students should not have to over rely on tutoring just to pass the class, it should be both the lectures and the material given to them to study at home that allows the students to pass the class. While I'm sure there are great math professors out there, there are many math professors who need to work on their teaching skills.
references:
https://www.google.com/amp/s/hechingerreport.org/high-failure-rates-spur-universities-overhaul-math-class/amp/
https://www.greatschools.org/gk/articles/why-americas-smartest-students-fail-math/