I've always been a big fan of action movies and comic books and for a while I was a fan of the super hero movies that studios churn out like butter.... for a very short while. But there is a very repetitive and distracting problem that almost every superhero movie has in common. And that problem is women.
Yeah. I said it. Now, being a woman myself, I obviously have no problem seeing women in movies and comics. I love it! And no I'm not about to start calling for turning male heros into female counterparts or the whole "fridging" thing... I'm talking about the fact that vast majority of the time the women in these movies are basically all the same generic empty shell of a character. Some prime examples of this are seen in deadpool, the first 2 thor movies and more recently, Venom. All of them had a woman awkwardly shoved in the middle of it for no other reason than to give the hero a girlfriend. Something to motivate them. Something to save or protect or do sexy poses and say smart one liners about girl power... Gag.
I really dont know why Hollywood insists on wedging romantic B plots into movies about superheroes fighting bad guys. Or why they insist on doing it for every. Single. One. Deadpool did not need a girlfriend. Thor did not need a girlfriend. So much so that Natalie Portman's character was scrapped with hardly a word in Ragnarok and guess what... the film was better for it! Look at the women we got instead! A badass valkyrie and a wicked villainess complete with giant wolves and zombie armies. What Ragnarok did to Jane Foster is a prime example of exactly what a vast majority of girlfriend characters are in superhero movies. Garbage characters that can easily be thrown away without a word that no one would notice or miss.
Now I get it. I mean where would Hollywood be without a 90 pound model in a skimpy outfit to slap on the advertising campaigns? And while the whole eye-candy thing is annoying... it really doesn't bother me all that much. What bothers me is when a movie tries to take their walking talking advertisement way too seriously. Is it really so hard to create a well rounded female character who exists as something other than a love interest? That's all I'm asking. And no... giving her a fancy job and dressing her up in a fancy suit does not equal well rounded *cough* Eddie Brock's blonde ex girlfriend who got way too much screentime and was part of a super forced and unnecessary romance *cough*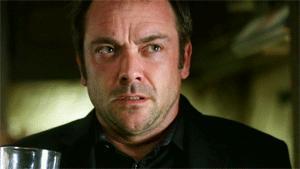 By all means go ahead and sexualize the shit out of your characters for money... but at least give us the courtesy of writing them as characters that actually have a reason to exist. And before people start yelling about these useless girlfriends being actual characters in the comics... I know. I get it. But we all know how much the films differ from the source material. In all those changes you can't write better female characters or yknow... cut their screen time significantly? Because as a woman who loves comics and superheros... I can say without a doubt I would much rather see exactly zero women in a marvel film than just one more pointless girlfriend character.