I like when you are...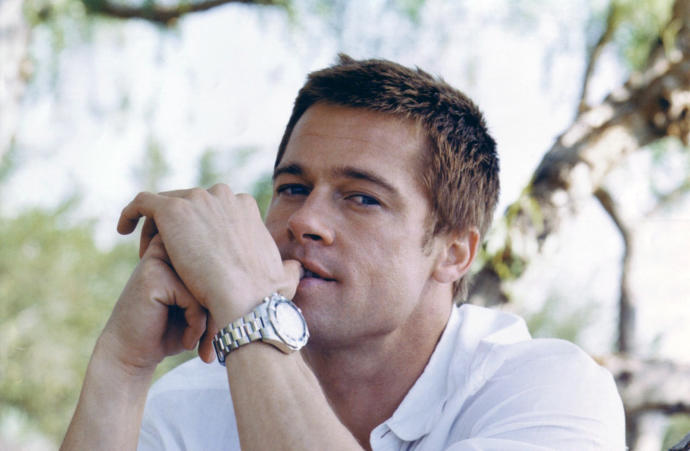 So there's a lot of negativity in the world, a lot of things to feel negative about. It's legit, I know. There are some topics I want to tackle, and eventually will; I've got half-written articles and notes and books and documentaries galore... but right now, I think I want to focus on the good. It puts me in a better mood, and maybe it will for you too.
Prompted by @Jean-Marie_Celine and his latest question circulating right now, I feel inspired. Let me tell you why. It's not just because he asked (and I answered) What do you like the most about your opposite gender? It's because he is a reminder of the power of change. I won't make this about him, or he and me and what exactly transpired, but suffice to say he deserves great kudos and a big pat on the back (and bear hug) for what can only, or at least, be described as a dramatic change of course and attitude (and maybe heart.) And I am sincerely happy, and hopeful, that his newfound outlook will bring many good things into his life. (It already has.) (As I said, it's really impressive, Jean-Marie.) Never underestimate the potential of people, and especially of individuals. I believe with everything that I know, and have learned about life, that people can change.
I can't tell you how many times, on #GAG, I have seen examples of men putting in effort, to relate and communicate, to be better, happier, healthier, human beings. I've had many in-depth conversations, hours upon hours over my year and a half or so here, and you really are to be commended. The specific men know who you are, or have been. To you, I tip my hat. I thank you and appreciate the provocative dissections and deconstructions, of what ails society today, the sharing of some laughs, and the sometimes bearing of your souls. You stimulate my mind, and sometimes help me clarify my thinking, on the most challenging of subjects and issues. Often, it is you who make coming to this site worthwhile.
But this is really about men in general. I have no problem sometimes apologizing on behalf of women, girls, and the frustration you sometimes feel (it is most certainly valid.) I think the opposite sex could use an apology for ' X ' and a thank you for ' X '? Some of you don't think it really matters, an abstract apology from someone who was not the one who wronged you. So let's call it, instead, an appreciation. Which is also quite easy for me to do, because my experience with men is generally quite positive (sometimes very positive.) Yes, there's some gnarly, snarly ones online, for sure, but we tend to run in different circles, and I have become smarter and wiser about where I place my eyes and invest my energy, so my world is once again generally quite peaceful. Anyway, I think you could use some appreciation, some gratitude again, so here we go. (I've done this once before, and I will try not to repeat myself, but no promises. In fact, maybe it's better to call it an expansion of some of the ideas in the first one.) Here's What I Like About Men
You Bring Levity to Life
I need to preface this by saying that guys who are funny are far from being on the top of my list of traits I look for. But I've been thinking about this lately, and I have come to the I think fair conclusion that men really do bring levity to life. I don't want you to try to make me laugh; but I also don't want you to not try, if that makes any sense. I don't want to be serious all the time. I want to have fun, and play with you sometimes. And when you are nimble, and loose, and play along with me, it is, frankly, so much fun. So keep doing it. Keep putting smiles on our faces. (And I especially like those occasional drop-the-mic moments, when you come in hard, and leave without checking to see if everyone is laughing. Now that is cool.) So, I give you permission to - sometimes - distract us from our often-detailed, minutia-filled, emotionally-heavy existence.
Details, Details
Thanks for putting up with a sometimes incessant amount of detail. I'm sure it's fair to say that in general the pinks here, and everywhere, don't comment and interact as much as you'd like them to (it's with everyone, not just you, trust me), but I know what they're like in person, and I certainly know what I'm like, so I thank you for putting up with the sometimes onslaught of words, and details. It probably feels like you're drowning in them sometimes. So, sorry about that. (I tried to do my best to convince the pinks they need to adapt some.) The Pink Guide to Speaking Blue
It Sucks Always Having to be the Initiator, and Receiving Dead Air in Return
This one's for the majority of guys who never get approached, or contacted, or replied to, and if they are not the proactive ones, ain't nothin' goona' happen. The Personal and Societal Benefits of Girls Taking the Initiative With Guys in Relationships and A Guy's Guide to Digital Communication: How to Talk to Girls Online I'm not just talking about dating; I'm talking about just some friendly chats, wherever, whenever, and about whatever common interests you might have. I won't get into why the pinks are like this, because this is about you, men, so I'll just say that you definitely bear the burden of first approach, and I know that's not fair, and it takes a toll.
Sometimes You Just Want a Little Peace and Quiet
... and it doesn't mean something bad. Right? Right. Silence is golden. A certain amount of alone time, time to reflect, time to recharge, (and yes, even a little time to play video games), and some small semblance of independence, is a necessary part of every creature's existence. Sometimes all you need is to be in the same room with us, but silent, or do different things. It doesn't mean the relationship is falling apart, you don't still love us, or that silence = tension. (Got that, ladies?)
You're Not Made of Stone, I Know
For all you men who have been burned by some girl, for showing any vulnerability or emotion in a temporary weakened, yet utterly human state... screw 'em. I'll probably repeat this as much as you need to hear it: those women suck. In fact, I'll bet they aren't grown-ass, evolved women. They're either emotionally stunted or immature chicks who just haven't got with the times, or figured out life yet. The days of strict gender roles, clear divisions of labour, and being holed up separately in the kitchen or the garage, etc. etc. are over. Yes, some women can be manipulative, vindictive, take advantage, and want 'men to be men' (and so do some men), but I think you have just as much right to complain about women losing their sense of humanity and femininity. That magnifying glass can be pointed both ways, and your feelings are no less valid.
I am not everywoman, but I'll speak for myself. You are no less attractive, or interesting, or valuable as a human being, when you express some vulnerability, or 'weakness', or pain. I love you just the same.
Your Masculinity is Not Inherently Toxic
Masculinity really just means male, or characteristic of a man. And nowhere in this definition does it state that your inherent maleness is somehow wrong or bad.
Some men rape, some pillage, some take what is not theirs. Some are violent, some are criminals, some have low ethics and morality. Some use their might and force to impose their will upon others. But still, your masculinity is not toxic.
Your physical strength is of great advantage. You have built our cities, engineered our world, explored the solar system, crossed vast oceans, and tamed wild beasts. You are good at pattern recognition, eye tracking fast-moving objects, problem-solving, torque, and speed. You are more decisive, literal, and direct. You can often more efficiently compartmentalize your stress and emotions to 'get the job done.' You fight a natural, intrinsic-to-all-living-creatures fear response, to go into danger, rather than away from it. And you are, quite often, our heroes and saviors.
Simply put, don't listen to the voices who disparage half the human population. It's madness to lump all men under this umbrella of 'toxic.' Negativity is toxic. Making young boys apologize for being male is toxic. I don't believe it, and many others of the female persuasion also do not. We support you, we love you, and we thank you.
Your Self-Reliance is Commendable
There is so much chatter about how women feel vulnerable (and it is true, not blowing smoke, for the most part.) But men never openly complain about the very same thing, and it is actually men who are most often the victims of violent crime (perpetrated by men, almost always.) It must be difficult, at times, to not feel as though anyone has your back, will come to your rescue, should something happen.
And not only were you built and bred for self-reliance in the physical sense, but really, in every sense. There is no fall-back plan. You are still seen as the primary earners and producers. You often can rely, truly, only on yourself. And for that, I am sorry. I think more women need to recognize the inherent isolation, and sometimes loneliness, in that realization and existence.
Different but Equal
All we really want (all of us, that's you included) is to be equally valued. I like your differences. Especially in the way you think. Two of me would be way too much. I want you, want to talk to you, want to be around you, because you are different. We make each other better. (Yes, sometimes I want to throw a pillow in your face to shut you up - or worse - but this is about appreciation, so hush up.) I do not see these differences anymore as anything more than friction points. We will use our hefty brains to negotiate calm, peaceable settlements... aka compromises, and we will all be the better for it.
You're Sexy Just as You Are
Don't ever doubt that you are also sexy, and desired. You are. We like your angles, your muscles, your bigger stature, and your deeper voices; and your stubble... oh, it hurts so good.
But maybe the thing we really love most is the way you look at us. Every man deserves to feel as desired as we do by you. There is a saying that a woman remembers not just you, but the way you made her feel. I've been pondering this. I think it's true. But also, that it must be true for you too.
In Closing
I like some of you, I have loved a few of you, but I respect every man who continues to put in effort out there, and who is bold and brave enough to go on a journey of self-discovery. (My belief is that this only truly ends in our final breaths.) Some of you have included me in that, shared with me your challenges, both personal, and of being a man in today's world. I have learned a lot from you, and we have shared some very personal stories. Some of you wrestle demons, of both the internal and external kind. Your fight and perseverance is admirable. (And not so different than us pinks, really.) And for all of you, I just wanted to say that I appreciate you. You are not the enemy. You are our friends, comrades, associates, partners, lovers, and sometimes partners in crime.
Don't change. Well, change a little (it's good for everyone), but basically, there's nothing really wrong with you. I appreciate you, and I say thank you. For what? For... whatever. For keeping us on our toes. For challenging us. And for loving us.