This is a fictional story which involves body transformations
Reader Discretion is Advised
This is also something that is desired and enjoyed by fellow gaggers
"I love ur stories! good job" "That's a cute story" "Good story" "That's a great story. Well done!"
The concept of stories is also enjoyed
"I wish more fanfiction would be written on here." "Stories are cool" "I like it and I don't care about the grammar this is gag, not a book" "Sure. I like it."
Please don't read this if you don't like it but if you do, thank you.
This is a fun little story I made up. I hope you enjoy it.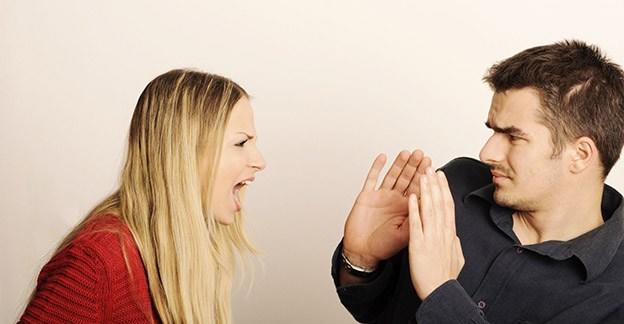 Karen: Mike! I am fed up with your lies! You kept on telling me that I was wrong and I was not right about all your relationships but they are all over your phone. What are you going to say about this?
Mike: Hey, baby, if you want me, I am here but I am not exclusive to you.

Karen: Why did you just not tell me this in the first place?

Mike: You know baby, you get crazy like you are getting now.
Karen: Oh, crazy huh… I went and embraced him. You go to work sweetie. I have got a surprise for you.
Mike: Whoa! I am going to be late! He says as he rushes out the door.
Karen: He spends so much time with other girls that he forgets that I have voo doo powers. You like spending so much time with girls you be multiplying like rabbits soon… well you might as well be one then. I said with a wicked smile.
Mike: I got to work, man I really had to get there to give a presentation. Then I ran into my first girl of the office. She greeted with a kiss and a sexy embrace. For some reason in that moment, it felt like my underwear was on wrong. I adjusted it and I just could not get it comfortable. The girl looked at my pants and in amazement and I really just got so embarrassed. I did one last adjustment and I heard a rip but I had so much relief. She looked even more amazed. I must I have really messed up my pants.

But I really needed to get my head together before this meeting. I went into the breakroom for some refreshments. My nose for some reason was working even better than I remember. I grabbed a donut and a girl turned over to me to talk. She was dumbfounded. Her eyes were really wide. For some reason my nose was just working overtime. It kept moving on my face, it just felt so weird. My throat at this time felt really dry. I was starting to find it difficult to talk. I must of have been coming down with something.

I started heading over to the bathroom. I looked at my hands and I noticed they had lost their nails and all that was left was stubs on my hands. I started to freak out and headed faster to the mens room. I started flopping around in my shoes. I would not keep them on. They just fell off and so did my socks but I could run faster now. I used both of my stubby hands the best I could to open the door. I looked in the mirror and was scared to death to see that my eyes were now smaller and blacker and my nose was clear different and moving constantly. As a sign I of relief, I started to have better hearing. My ears started to get better and better, but for some reason they started to grow and grow straight up. Then I realized what was happening. I tried to scream but nothing came out. My arms and legs started to get thinner and it was harder and harder to stand up so I kneeled down on the ground. The room kept getting bigger and bigger. Until I was lost in a pair of clothes.
Karen: Where is my baby? I can't find my baby.

Secretary: Ma'am you can't go in there. Screams come out the office.

Karen: There he is, my little baby. My little Michael. As I walked away from the surprised office, I spoke softly and gentle to my new pet. You know you have a great life ahead you. You have a whole nine years… Oh wait that's if you are a new born. Maybe a little more than half that. Be we are going to spend that together just the two of us.
---