I've seen a number of opinions over the last few weeks, which argue that ultimately, we've nothing to fear from Kim Jong-Un, and that he'll back down in the face of the American nuclear deterrent.

I hope I am wrong, but I have my doubts about this.
We know next to NOTHING about Kim. There are rumours that he was schooled in Switzerland, but this has never been substantiated, and it feels unlikely to me, based upon the little that has emerged of his character. This is a guy who has never been told 'No', who exhibits a dangerous combination of an inferiority complex, mixed in with a huge streak of narcissism, and it worries me immensely.

I was thinking about this, this morning. As a historian, Kim reminds me in some ways of Kaiser Wilhelm II. Wilhelm II is mostly remembered for generally getting the blame for starting the First World War (although I don't propose to get into that here). He was undoubtedly a deeply destabilising factor, but there are, as always, REASONS for this.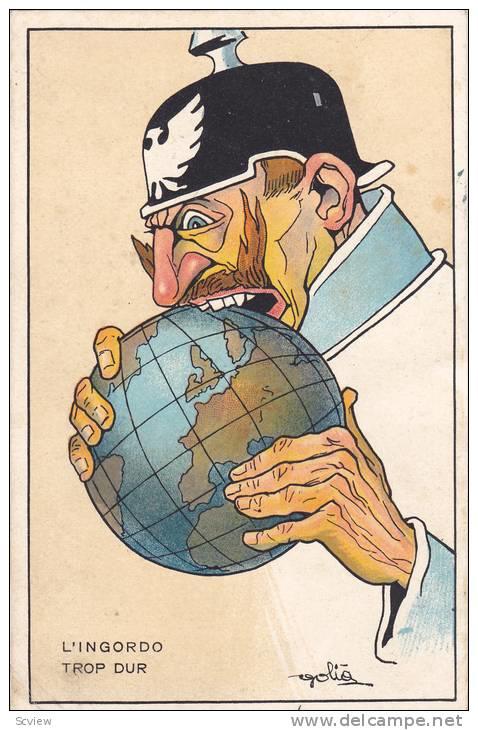 Wilhelm II's grandfather, Wilhelm I, and his father, Frederick III, both died in 1888, a year which became known in Germany as the Year of the Three Emperors. Frederick III, in fact, reigned for only 88 days. In essence, the grandfather, a man born in the eighteenth century, who had fought in the Battle of Waterloo, in 1815, was succeeded by a much younger man, in the grandson, who held very modern ideas, and who wanted to make his mark. Echoes of history here.

Wilhelm II was 29 when he became German Emperor, and one of his earliest actions of note was the dismissal, in 1890, of the Chancellor, Otto von Bismarck, who had dominated German politics, in one form or another since 1862. Wilhelm II clearly saw him as a rival (sounding familiar) and moved to eliminate his political influence entirely (although Bismarck got to live out a peaceful retirement, and wasn't executed by firing squad, a la Kim).

Wilhelm II also had his pet projects. He instituted a personality cult (although this was modest by later 20th century standards), and was absolutely pivotal to starting a naval arms race in the North Atlantic (again, does this remind you of anybody?). He was also highly prone to making emotionally-charged and provocative speeches (and who is singing from this hymn sheet today?).
Something Wilhelm II went to great lengths to hide, and which clearly damaged him psychologically, was his withered left arm, which in adult life was 6 inches shorter than his right arm. It is actually rather difficult to find a photograph which demonstrates this, as he was almost always photographed with this arm either behind his back, or resting on the pommel of his sword. To me, Kim also shows signs of emotional damage, in his behaviour, although if there's a physical reason behind it, I'm not aware of what it is.
This is by no means an attempt to make a direct analogy. The point of it is to underline that history has always been full of pivotal statesmen, who may not always act rationally. Wilhelm II was a flawed man, not an evil one. He did not, for example, order the assassination of his own brother, and nor did he have Kim's evident sadistic streak. He would send messages via newspaper interviews, not by the state sponsored murder of foreign nationals (Otto Warmbier RIP).
Back to my original point, we know nothing about Kim, the evidence we have suggests that he is not a rational actor, and yet many continue to believe he will 'see sense', simply because they would.

I fear we're making a big mistake if we don't take this very seriously indeed.