I haven't used online dating as often I used to, but when I do, there's some things I see constantly that discourage me from ever contacting a lady. Particularly, the lack of innovation disappoints me when a person describes their interests. So here's a list of frequently seen interests which are quite underwhelming:
1. You like food
No shit, so does my cat. Every living thing needs to food to survive. Therefore, you raving about your love for food is as special as me describing how much I love to breathe. What's impressive is being skilled at making food; it's impressive if you own a restaurant, to give some examples. I knew you liked food before I saw your profile.
2. You like to travel
I hope. The only guy I knew that didn't like to travel was Stoop Kid, from Hey Arnold!, and he was fictional. If you didn't like to go on vacations, then I would question your sanity as a human being. The only thing I think when I see that a girl likes to travel is, "I have expensive hobbies," which isn't necessarily fair, but raving about travel catalyzes my gut to feel that way anyways.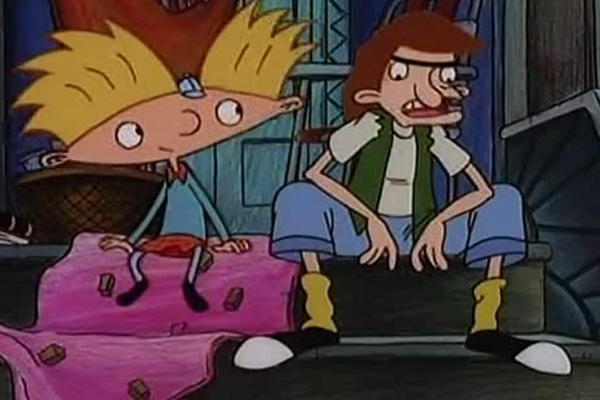 3. You like music/movies
Duh. I've never heard anyone go into a night club and be like, "ew, there's music here, we should leave;" or when asked to go to a movie say, "no, thanks for the offer, but I don't watch movies." We know you like entertainment; it's implied by the fact that you're human.
4. You want to have sex (guys)
I don't frequent men's profiles on online dating sites since I exclusively like the ladies. However, if it's anything like GAG, I imagine that some men post some innappropriate sexual content on them. Everyone knows guys want to have sex. Statistics of porn viewership support this fact. Women know that too. They get creepy stares and messages on a regular basis. Therefore, we should let them try and figure out just how much we like sex instead of putting all of our cards on the table or scaring them off with our creepiness.
5. You want a relationship (girls)
I do frequent ladies profiles though, and a lot of them have a spiel describing their standards, in detail. Some even write a description of their ideal guy (or tell you not to talk to them if you meet certain criteria). When most guys see an exhaustive list like that they don't think, "wow, she really knows what she wants." They probably think, "this girl seems unreasonable and entitled." In fact, such spiels likely do more to repel your ideal man than attract him.
Don't be generic, market yourself like corporate America during the holiday season. I imagine your solicitations will be much better received. Happy holidays!