Found footage is a very peculiar genre. Most movies that fall under this genre are usually horror based and usually don't have happy endings. The premises of most of these films usually involve a group of youngsters gone missing and only their footage managed to survive, which makes up the bulk of the film. To be honest most films within this sub genre don't usually do well due to their cliché plots and nauseating cinematography. But even then, there are still some found footage horror movies that managed to overcome the odds and impress even the most notoriously strict movie critics. Here are those films.
1. Evidence (2012)
A greatly underrated found footage film that actually had effort put into it. The premise is a group of campers who are making a documentary in the woods but eventually realize that they are being stalked a mysterious creature. Things escalate from there as they eventually find themselves in a secret military research facility.
2. Grave Encounters 1 & 2
Perhaps the eeriest found footage films on this list. The story involves a group of investigators going in an abandoned insane asylum where things go south real fast for the characters as they encounter all sorts of horrifying malevolent entities and a supernatural force that prevents them from simply leaving. The sequel went for the "pseudo real events" trope that was done in a very convincing manner in which the director had to post a disclaimer at the end of the film to assure the more gullible viewers that the film is fiction.
3. Alien Abduction Incident at Lake County (1998)
A found footage film that predates the Blair witch project by a year. The film involves a family being attacked and abducted by extraterrestrials. The film also featured mock interviews to add in "realism" that worked so well that the film caused a lot of controversy as some viewers believed this film was actual footage of an alien abduction caught on tape. But in reality this film was an early version of the "mockumentary" and found footage genre. It is also a remake of similar film called "UFO abduction" which came out in 1989.
4. Rec 1 & Rec 2 (2007-2009)
In my opinion these are two of the best found footage zombie films ever created. The movie was made in Spain and so the film also takes place in Spain. The movie involves a zombie outbreak caused by demonic forces that has plagued Spain. We the viewers see the events unfold through the perspective of a female reporter in the first film and a squad of heavily armed GEO police men in the second film. Unfortunately the the 3rd and 4th rec films ditched the found footage genre. But on a side note the film Quarantine is pretty much an American remake of the first Rec film.
5. Quarantine 2 Terminal (2011)
The sequel to the first quarantine film that takes place in an airport that is placed under quarantine due to the strain from the previous film finding its way on a plane. The film is definitely a step up from its prequel and is much more original due to its originality and story progression.
6. VHS Franchise
Perhaps the best found footage horror film series in this list. It's a trilogy and in each film The premise of each of these films involves a small group of characters uncovering a cache of mysterious tapes in an abandoned house. Things escalate as the characters review each tape which makes up the bulk of the film. Each tape has unexplainable phenomena from zombies, aliens, evil cults, parallel universes, demons etc. One of the tapes even got its own spinoff film called "Siren" about a succubus.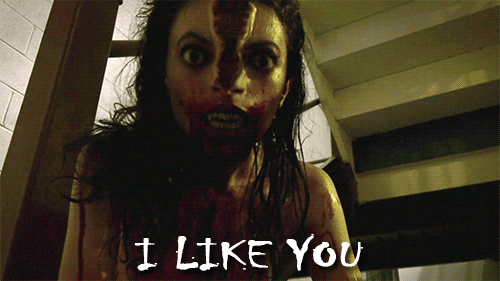 7. The Tunnel (2011)
An Australian found footage film about a group of journalists who investigate an abandoned tunnel. The film is told via mockumentary as the "survivors" of the incident recall and review the footage of what transpired in those tunnels. Long story short, the journalists find themselves hunted by a mysterious creature that dwells within tunnels, heavily implied to be a demon. The movie has a ridiculously high rating of 100% on rotten tomatoes.
8. Cloverfield (2008)
I think most people are familiar with this film by JJ Abrams. It takes place in New York and the movie is shown through the perspective of some young friends get caught up in what seems to be an inter dimensional invasion.
9. JeruZalem (2015)
A movie about American tourists who visit Israel but realize they chose the wrong time to visit Israel because demonic forces have besieged the country. The movie is shown through the lens of the tourists and some Israeli defense force soldiers. If you enjoyed the first Cloverfield movie, you'll definitely enjoy this one.
10. Skinwalker Ranch (2013)
A movie about a family living on a ranch that is a hotspot for UFO phenomena. Things escalate for the family as they witness more and more unexplainable events. The acting is very good and the special effects are also top notch.
11. The Dinosaur Project (2012)
Not really a horror film, more of a sci fi adventure film about a group experts who discover a hidden part of Earth that is home to dinosaurs. It's like Jurassic park and Indiana Jones filmed in found footage.
12. Frankenstein theory (2013)
A movie about a guy who is descended from Victor Frankenstein and takes a group of friends with him to find Frankenstein's monster in the arctic circle because he's obsessed with finding the monster. Unfortunately for them, the monster is not exactly too eager to meet them.
13. The Vatican Tapes (2015)
An exorcism movie about a priest trying to exorcise a young woman. The acting is very good and the main character is played by Michael Peña.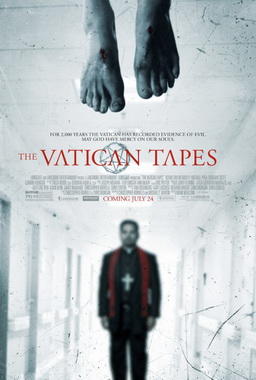 14. The Houses October Built 1 & 2 (2014-2017)
A set of very well made found footage horror movies about a group of friends going for a thrill on Halloween to find the scariest Halloween festival. Eventually they end up getting more than they bargained for as they encounter a shady group called the "blue skeleton".
15. Hell House LLC trilogy (2015, 2018 and 2019)
Out of all the horror movies on this list, this trilogy probably scared me the most. Each films either involves a group of people who are trying to make a haunted house attraction at a place called "Abaddon hotel" or are conducting paranormal investigations. Unfortunately for them, the house is home to a portal to the underworld. But unlike some other found footage horror movies like the paranormal activity series, this trilogy actually has a decent plot twist and a conclusion that answers all the questions.
16. The Phoenix Incident (2015)
There have been numerous fictional films based loosely on the real Phoenix lights event of 1997. This film is shown through mockumentary and found footage perspective. We see mock interviews and footage of a group of friends stumbling upon a battle between the US air force and alien spacecraft. From there things escalate. Two popular actors Yuri Lowenthal and James C Burns star in this film.
17. Phoenix Forgotten (2017)
Another found footage film about the Phoenix incident of 1997. It follows a similar plot but the special effects used for the alien spacecraft is far more impressive. The story isn't as good as the Phoenix incident but it's still an alright story although cliché.
18. Chronicle (2012)
A found footage superhero movie about a group of young friends who stumble upon an alien artifact and acquire superhuman abilities.
19. As Above So Below (2014)
A found footage movie about the Paris catacombs. In this movie a group of friends decide to explore the catacombs but go in too far and start to encounter the paranormal. The further they go, the more weird things get. If you are a claustrophobic, you will probably feel uneasy watching this film.
20. Afflicted (2014)
A film about two friends who tour Europe, things take a wild turn when one of the friends starts exhibiting superhuman abilities.
Conclusion: I may write a part two since there are many more found footage movies worth watching. In my opinion found footage is an underrated film genre and perhaps if most filmmakers who make such films focused on quality like the films above, found footage would be more popular.