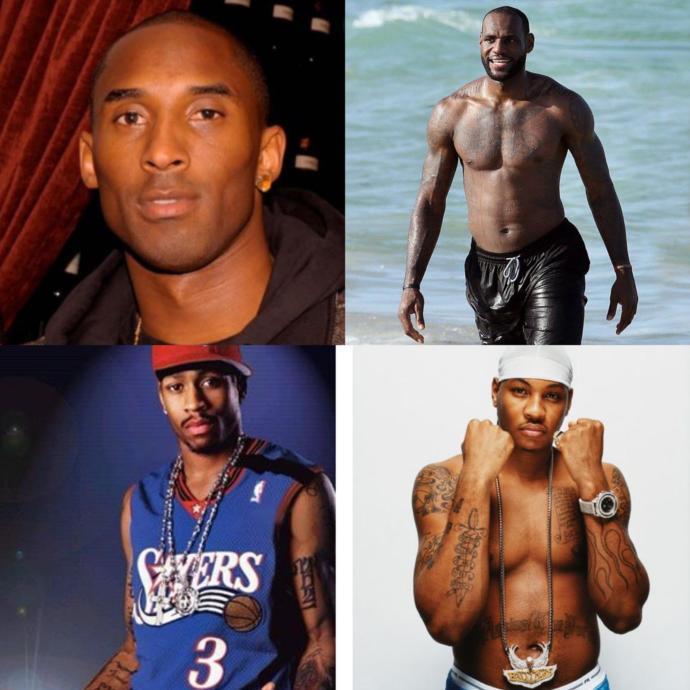 I would of thought that all athletes have sex appeal do to their high demands to stay in shape in order to perform in the sports they play, but for some odd reason I have always noticed that women tend to drool over basketball players the most.
I remember back in high school a lot of girls used to wear basket jerseys just to show off the love they had for those basketball players. I was in high school during 2002 and 2006 so among these players was Kobe Bryant, Allen Iverson and of course Lebron James who rose to fame during these years so he did not stay behind, along with Carmelo Anthony. I even remember that the sex assault scandal with Kobe Bryant occur during this time and I remember they used to believe that he was innocent because he was "too hot to do such a thing"
so I always wondered
why do women drool over basket players more than other athletes? is it because they are taller? or perhaps because they get paid more than other athletes?



outside of basketball I think Derek Jeter and Alex Rodriguez were the only baseball players women use to drool over. I never seen the drool over other football players other than Tom Brady. I can't say so much about hockey because very few people here where I live follow hockey