For example:
Most guys would be more attracted to a girl that looks like this: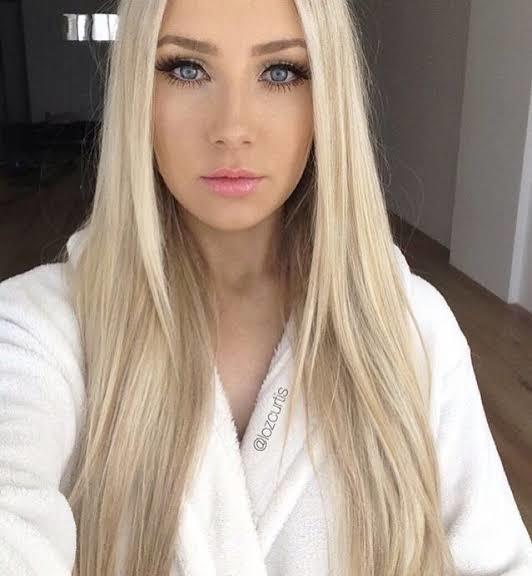 THAN a girl who looks like this:
Updates:
Been getting a lot of opinions saying that they think the 2nd girl IS NOT UNIQUE looking and FYI she sure as hell is.

Her bone structure and overall features are something YOU DO NOT see commonly regardless of where you live.


AND ALSO I ONLY USED THESE GIRLS AS EXAMPLES...

Girl 2's looks are "lightly" unique, meaning she doesn't look completely out of place but her looks are definitely unique.
---
Most Helpful Guys
dont laugh, and please dont get triggered, im playing with the thought.
maybe its because the second one has a more masculin look, the darker and the rougher the lines are the more masculin it seems to be. or, might i rather say less feminin.
maybe its the opposite of "tall dark handsome" what most men look for.
Unique beautify is people just doing their own thing, and hoping people like it.

It's not exactly a BAD thing, but it can be a gamble.

Conventional beauty appeals to what people are attracted to.
Ex; girls like clean, so guys clean up to impress girls.

Hint: think on a primal level. Instinctively, men want to reproduce just like girls do.
Caveman would instinctively seek out a healthy female who could bear healthy children.
By the same token, cave woman would seek out "alpha", or a strong cave man who would produce strong cave bb, who could also protect and provide for both.

That's my theory anyway.
Most Helpful Girls
Because the woman number 2 looks fire and most guys are scared of fire. while the first one probs look like their mom (if we are talking about a white boy) and mom is mom she is known territory.

My hair are huge and curly
when huge and Curly guys don't give me the time of their day , no one looks at me but if I straight them down the whole borough is on my feet. They don't like fire. Its too scary.
If you mean blondes with blue eyes, it's because this image (blonde with blue eyes) has been promoted and idealized by the media for a long time..
But I would say that the second girl is also convention all attractive

I would say that non-conventionally attractive would be someone like Kristen Ritter from Breaking Bad



Or Liv Tyler from LOTR