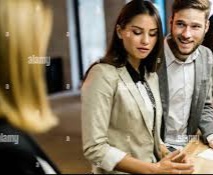 Im am at work and a couple start walking to self checkout. The man see me and then literally does a triple take. I simply smile and nod as I walk around them to my station. At that point I didn't think much of it.
I was leaning back against the half wall at my work station and front of my body facing the self checkout. I was arching my back with my neck ached back looking towards the ceiling in a good stretch. I got the sense of being watched so I lower my head to find the same man checking me out. I'll be honest I blushed. he was checking out my chest. When he saw me he looked away but not before smiling. He had a gleam to his look which couldn't be anything else but flirtatious. I looked towards his girlfriend to see if she noticed but she had her back to him. As she checked out and bagged I kept catching him checking me out. Each time he get caught he give that same "sexy" smile (I wouldn't call him sexy. More simple looking not unpleasant though). Finally I became bolder (not because I liked him but because I was tired of the game) and I gave it back to him. A full on flirtatious smile with a wink with a raise of the eyebrow. It worked he was taken aback and panic went over him as he turned towards the girl to see if she noticed. She had not. From then until the girl finshed I could see him out the corner of my eye continue to check me out. If I looked at him he'd look elsewhere. As they left the girlfriend stopped by my station to ask something about our sales. He kept looking at me as she and I spoke. Then she bid me goodnight and he did the same but with another one of those smolders.
I honestly didn't know what to think.
Updates: