Hey GAGers!
We're super excited to announce our
Valentine's Day
photo contest! We want to see your most romantic experiences! That romantic evening in your favorite city, that holiday you'll never forget, the day she said 'yes,' your sweetest ever kiss… if you have a photo of a memorable experience with someone you love, share it with us!
To enter, simply share your photo in your Opinion below along with a short description of why it was such a memorable experience for you.
The picture must be original that you own and have taken yourself.
We encourage everyone to 'vote' for your favorites by liking the entries you think have the best story/photo!
The contest starts today and will be open for one week. Winners will be announced on February 14th. We will be selecting 3 winners for this contest based on quality of image, the description of your experience, originality, engagement from the community, etc. and all winners will receive a
$20 Amazon gift card!


So let's get started! Show us your most romantic experience in a photograph! ❤️
Updates:
Hi GAGers! We're sorry this is a little late, but there were so many great entries, we had a hard time selecting winners! Due to how many great stories we received, we will actually have 5 winners! The winners are:
@witherwing
@rgb008
@Julien1210
@Cammy137
@katy97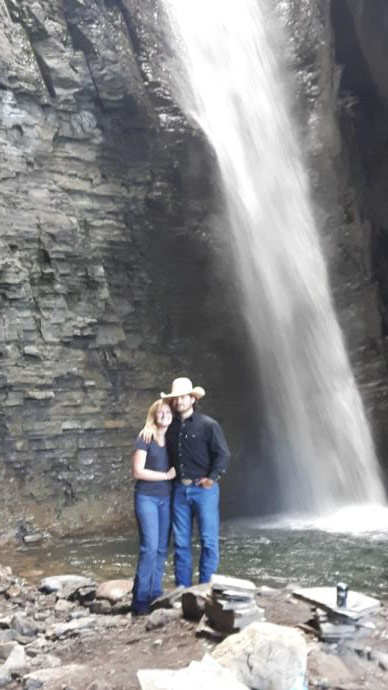 Congratulations to the winners! And thank you everyone who participated for sharing your beautiful memories with us! We enjoyed reading them and if you didn't win today, don't worry! Keep your eyes open for our next contest. :)
---
Most Helpful Girl
It was an easy choice of what the most romantic experience has been, but I had difficulty choosing just one picture of the trip, so I made a collage instead.

So basically, on our very first date we were talking about traveling and he asked me if I would go to Paris with him. I immediately answered yes without even thinking about it, while we had only known each other for a week. He replied with "I'm not kidding, we are going to Paris." and I said I'm not kidding either. Fast forward a year. We did not end up in Paris, but in Rome instead. No matter, it was just as romantic. At that point we were still trying to work out a long distance relationship and having a whole week just the two of us was just like heaven. I love all the memories we made there and it'll be a while until we can muster up enough cash to take another trip. Until then.
Most Helpful Guy
My girlfriend and I live 1000km away from each others, I do the distance in train every week-end in order to see her. One day, when I was at the train station. I saw that my train was canceled and i told her so. A guy from the train compagny heard my phone conversation and once i finished to talk to my girlfriend, he told me that he could manage to find me a place on another train. I didn't not tell my girlfriend and i finally arrived to her door, when she opened she didn't realized immediatly, we looked in each other eyes for few seconds and she jump intomy arms.