We went out the other night and my ex got her up and his from tooth knocked out by a stranger because the stranger didn't like hearing my ex treating me badly and my ex was giving out to him.
My ex gave me some abuse after when we went home that hoe he hates me and that everything is my fault.
I feel so crap because I just wanted to make my ex love me again and I feel it's my fault that all that happened and I keep losing my chances of him being with me.
I'm so down even texting him he just keeps ignoring me and being short with me.
I just don't know what's wrong with me that he doesn't want to be with me I've tried everything to make him happy.
I texted his nanny this morning as she rang me yesterday asking what happened.
I told her as you can see in the screenshots that I'm just can't keep doing this.
She was nice back but I feel I'm the worlds worst person.
My ex hates me.
Am I right to be upset cause I honestly feel like ending my life.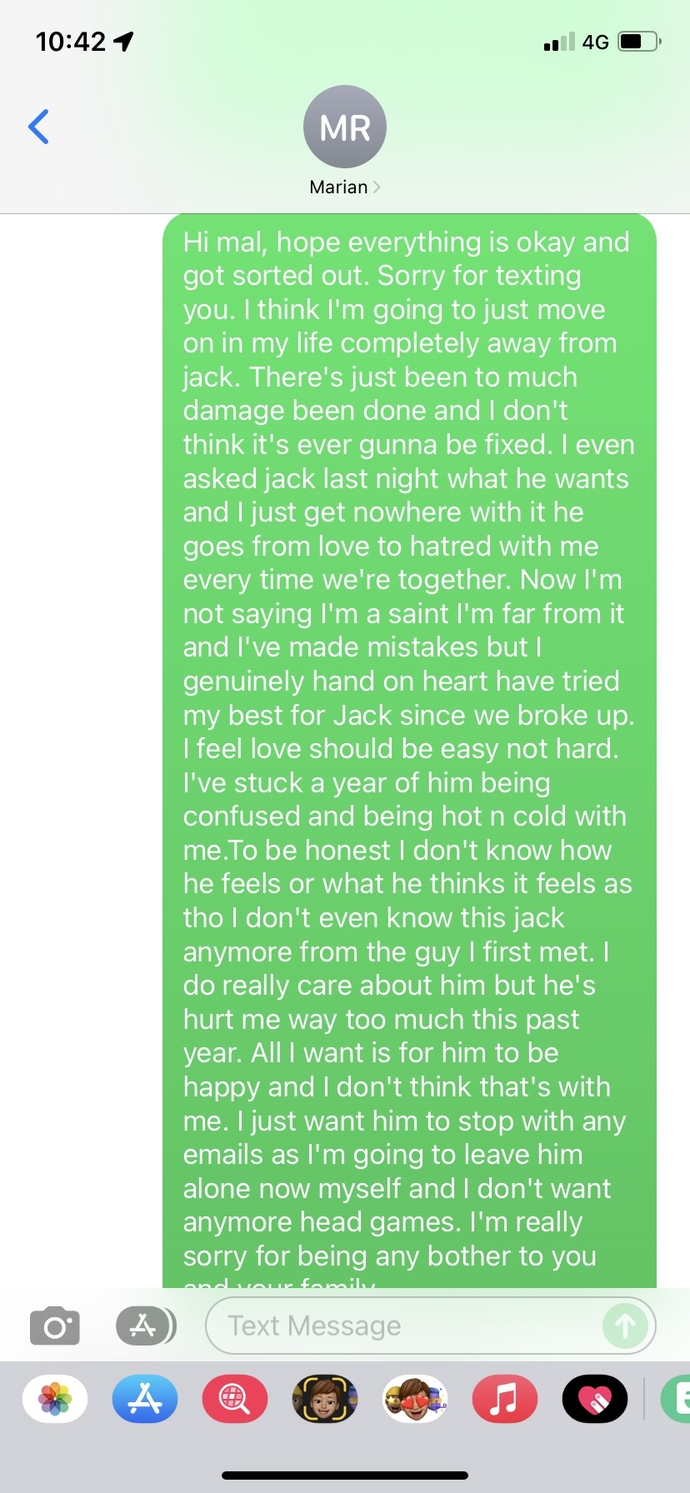 Updates
Sorry that should be bet up