So after my last experience with dating a man, I have now been able to compile a basic list of things to help you out. Yes, all these dating crimes were committed by a single man (shockingly) but I can now pass this knowledge on and hopefully help improve someone's dating game. I do believe these tips can be utilized by women too. Let's go!
Number 1: Do not be persistent. "If I say no, I say no"
Yes, this guy went there. In fact he went there about 5 times. I had plans for the Saturday and he asked me about 5 times if I couldn't go out with him. I told him first time, second time, third time (you get the drill) that I am not available and he kept pestering me regardless. Now the only idea this put into my mind was that he was annoying. Trust me, you do not ever want to be deemed as annoying by your crush. This is a terrible position to be in and you can hardly ever recover from there. The reality is, if she COULD see you, she would have. Whether she was making up a excuse or was really busy, if she told you she cannot hang out, she CANNOT hang out. Stop asking her the same thing over and over again!
Number 2: After your first date, don't start spamming her Facebook feed like you two are besties
This guy started to comment on EVERYTHING I posted on Facebook. Literally every.single.thing got a comment from him. No, not a "like", a comment! He had to give his input on every song, picture, quote etc. I felt like it was very odd behavior, made me feel very turned off and also slightly started creeping me out. He also didn't make it a secret that he went on my profile to catch up on things he didn't happen to see on his news feed. It got to the point where I always knew if I did anything on FB, I would 100% get a notification of a comment from him. The only thing this did was made him seem clingy, obsessive and desperate. There is nothing wrong with commenting or liking a thing from a crush but please, do so sparingly or keep it RELEVANT. Do not comment on things willy nilly or things that don't even have anything to do with you. I swear this guy managed to get his word on every thing possible and it even started bothering some of my friends who asked why he was involved.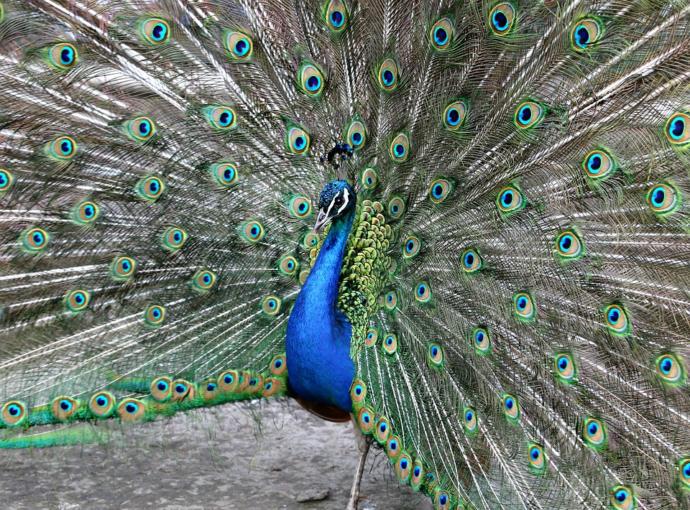 Number 3: Don't brag and don't be arrogant
I don't want to hear every day about how important your job is, how much your boss loves you, how much weights you do at the gym, how people worship you at your favorite restaurant and what you bought yourself and how expensive it is. The only woman this will impress is a "Gold digger". If you want that kinda woman, sure go for it, but for modest, decent women, this will not be impressive, this will be annoying! Yes of course you can reveal something incredible or a big accomplishment on a goal but this shouldn't ever overpower every conversation. Everything shouldn't be about you. You should "brag" sparingly and wisely, only when called for. It becomes annoying really, really quickly if you do this all the time and it comes off as a very negative trait. Also remember to ask your interest about her passions, hobbies and likes. Help her feel good about herself too. It shouldn't be "you" all the time.
Number 4: Don't "like" things on Facebook showing you are a revengeful, bitter ex boyfriend
Yes what you "like" can come up on someone's newsfeed, including your crush's. That bitter "You are trash" memes for ex gf's or bf's could come under your love interest's eyes and then it will only leave one message loud and clear, that is : "I'm not over my ex, I have issues, I cannot be mature about my break up". Yes, breakups sucks and we have all been through it but you gotta get over it and stop being depressive over social media. Especially if you are trying to attract another partner! Keep those thoughts to yourself and let it be. No need to make it a broadcast to everyone that you are still bitter about the ex. It makes you look very childish and made me lose interest just like that. Be careful what you say or share or "like". It may not seem like a big deal to you, but it can tell people things about you, you probably wouldn't want everyone knowing ,let alone a crush!
Number 5: Don't triple text or get clingy over text
I work 8-5. When I work, I work. I don't chit chat on my phone. After work, I drive (I cannot text and drive) and sometimes after work I gym (I cannot do yoga while texting) and when I sit down with family and friends for a meal I am also most certainly not going to text. So moral to the story, sometimes I cannot text you and it doesn't mean there is something wrong with YOU but just that I am busy and have a life to live. To then look at my phone and see 10 messages from said guy, of which the last 2 is "Why have you not texted me back" or "Did I say something wrong" I become very annoyed. No, my life doesn't revolve around you and texting you. When I can, I will. But in the mean time, CHILL and calm down. I will make time when I physically can. It's OK to double text in some situations but for the love of God, if someone is not responding, don't keep sending messages! Please, just stop!
Number 6: Don't send gifts to her workplace after 2 dates
I'm not even going to elaborate much on this point. It should be very obvious that this is a "no-no". Gifts are OK on the the 7th date maybe or when you're actually exclusively dating, but if you hardly know this person then it is not cool or OK To send them gifts already. It is "too soon" bro. You can maybe give a small gift to her in person on a date but to send her obnoxiously big flowers with a card with a quote on that you very obviously got from the internet along with chocolates, it becomes too too much. Let alone to do this 3 times again after that when she told you that she would rather not do gifts at that stage yet. It becomes very creepy to keep receiving gifts after telling someone to stop. Especially when the gifts themselves become creepier..
Number 7: If she is honest with you, don't throw a tantrum and get all upset
Rejection hurts and sucks yes. If a girl clearly led you on by going on many dates, telling you directly she wants you, loves you etc then it's different but if a girl has been pretty neutral and just friendly but not too friendly, do not go accusing her of leading you on. Accepting to go on a date with you is not leading you on. It is NORMAL to go on dates initially to see if you are into someone or not. If you do want to take this risk, don't ever date. But the entire point of going on a few dates is to see if you gel with someone. You shouldn't be surprised then if she tells maybe that she wasn't feeling it anymore. This is the dating game. Sometimes you'll miss, sometimes you'll hit. But the worst thing you can do is to go calling said girl horrible names, tell her off, tell her she's a bitch etc. You are literally just helping her realize she probably made a good decision to break it off. If anything, you made her life 100x easier cause she will likely feel happy for "dodging a bullet". If you get rejected, tell her OK best of luck and then delete her and just never talk to her again. There is no need for anything else. If she doesn't want you, go find someone who does! Do not waste energy and time on someone who isn't into you.
This is my list for now. Maybe I will make a part 2 someday but for now, this is all I got :)
I hope this helps!
(ALL IMAGES TAKE FROM pixabay.com FREE FOR COMMERCIAL USE)